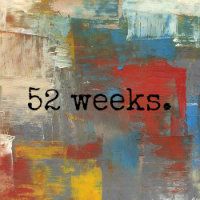 Welcome to week FOURTEEN of 52 weeks of kindness.
I'm glad you're here today. I'm glad I'm here today and I can not wait to tell you about all the niceness that's gone on this week!
This week I got a little necklace in the mail and couldn't figure out where it was from.
I finally emailed the girl and asked her about it and she replies with, "Does the email address SUCH&SUCH mean anything to you?"
And I just grinned ear to ear.
You guys, my friends
Mrs K
surprised me!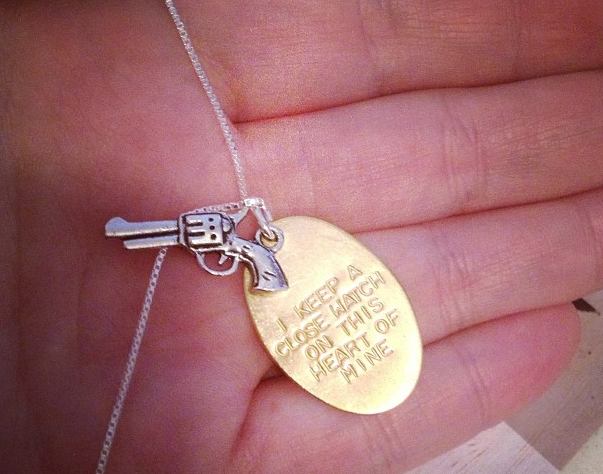 You can find one
here
.
I have seriously become so overwhelmed by the acts of kindness that I've received since starting this little challenge. It's reminded me that there are good people out there and that's what part of this whole thing was about--to cheer me up and to inspire the good in others.
This week I also inquired about some bloggy stuff with an email to
Kelley
and she offered to do it FOR ME free of charge where she usually charges $20 but knowing our current financial mess she's doing if for free! Thank you, thank you!
And then my real life friend
Tawny
spilled the beans about how she sent me a box! Know how she got my address?! FROM THE INTERNET! Yup, from a picture I posted a while back of a box I was mailing out! Haha. She's sneaky. But oh, she messaged me telling me that she'd sent me a package (that I should get today hopefully) but she just couldn't keep it in any longer and needed to tell me! She could've just asked and I'd have thought nothing of it but she tried to be sneaky and that was extra sweet right up until she spilled the beans about it! HA! Mental note to self, don't tell Tawny secrets :p
I have the best friends! I know the best people! I kid you not when I say that.
And for my good deed(s).
I let a few people know that they were a no-reply commenter with a tutorial on how to fix it.
I left the mailman cookies.
And I won a starbucks giftcard a bit ago and went to Starbucks to get a drink. I then left the card and asked the cashier to use the rest on whoever came in after me. She was shocked. I don't know why that always shocks people. GOOD PEOPLE DO STILL EXIST!
Oh and when I took the kiddos to the park I think it was Monday or Tuesday I saw some remains of Easter eggs and thought nothing of them as I picked em up and threw em away until I was chasing Owen around and saw this sign!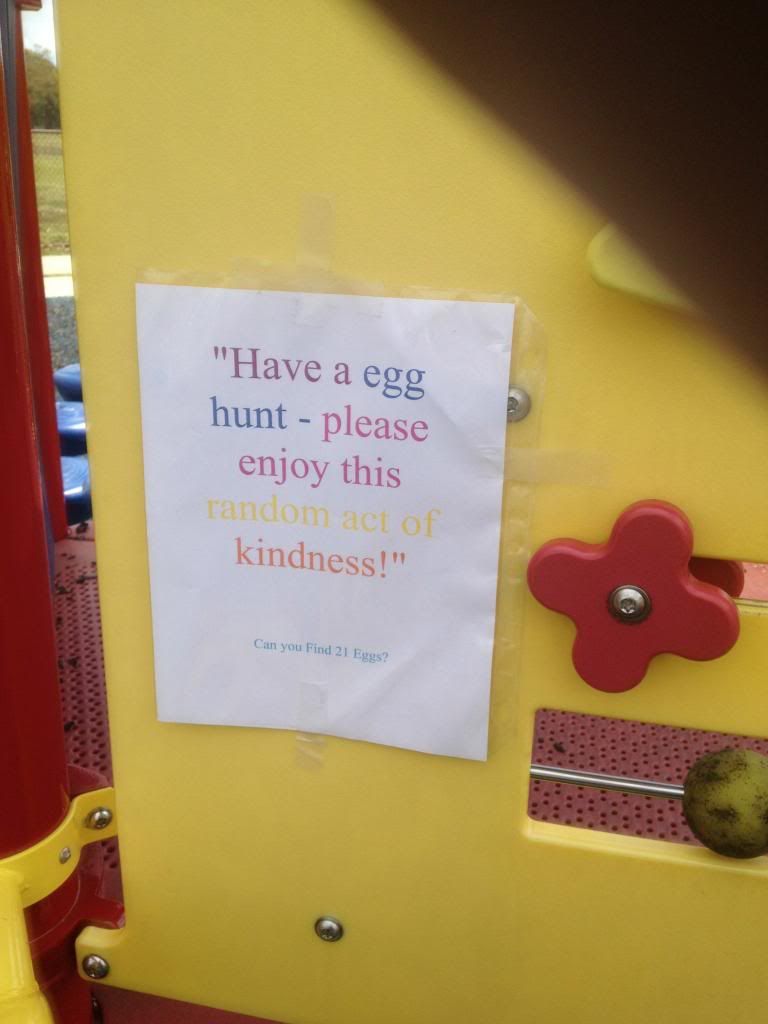 I was so excited about it and so happy! This was SO cool and such a good idea!!
So yup.
That's been my week!
Tell me about yours!!