Hi guys!
Do you miss me?
I miss you.
I sat down the other day to try to catch up on some blogs I follow.... it said 1000+. I scrolled a bit until it froze on me and when it unfroze, I clicked "mark all as read".
It was overwhelming. Clicking that helped. Phew.
The winner of
Diana's giveaway
:
a Rafflecopter giveaway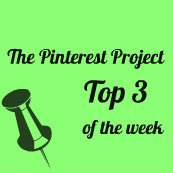 #1. Rays of Purple's no sew hair bow!
So much to do!
I'm exhausted 24/7. Our sleep habits are all crazy! Fin & Maddie don't end up falling asleep until about midnight. And poor baby O just kind of dozes in and out all night. He's still hardcore on Alaska time. And it's been hell trying to get him to sleep every night without his crib and his little mobile thing.
Plus he's teething. He's a hardcore teether. THREE at once!! Two bottom, one top. All popped through within days of each other.
Oh and he crawls!! He started to before we left Alaska but he's definitely gotten the hang of it now!
Where did my little baby go?!?!
Anyway so eventually I have lots of pictures to post and show you guys.
Took my bittles to the zoo with my BFF, Jenny G and her boys. They loved it and love her kids which is a huge deal to me because Jenn and I have been friends since 7th grade. It was amazing to finally be able to see her and catch up with her again.
So I hope you all are doing well. I miss you guys, I do. But I'm loving the family time and the sunshine and warm weather!
I'll be back soon.
P.S. you will most definitely want to come back here and read August 20th's post. Especially if you like
Shabby Apple.