This weekend was quite adventurous.
Friday started with daycare & preschool for the older bittles.
Baby O ran errands with daddy while this momma went and got a pedicure with a friend.
While dropping Fin & Maddie off, they told each other they were going to miss each other, gave each other big hugs and apparently Fin is really strong.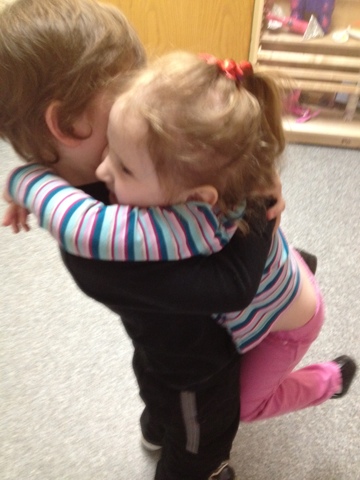 I attended a surprise baby shower for a friend with baby lady.
Hubs fed baby O dinner. He says bibs are for girls. Ha.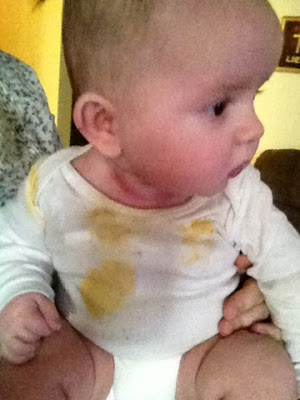 While at the baby shower, my men worked on our backyard. They through down some grass seed and planted some rose bushes. I'm quite impressed.
Then they built me some patio furniture.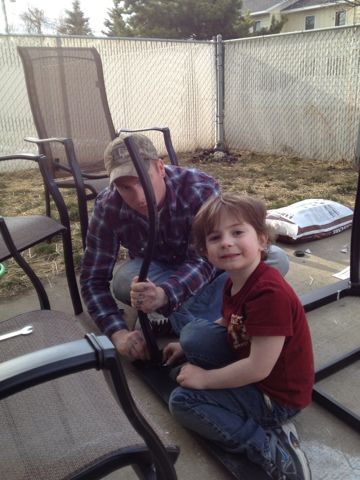 Ignore the fence. Have I mentioned how awesome the neighbors' dog is?!
baby lady colored while the boys worked.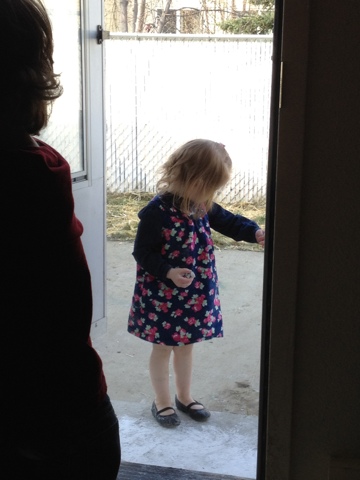 Baby O turned 5 months old!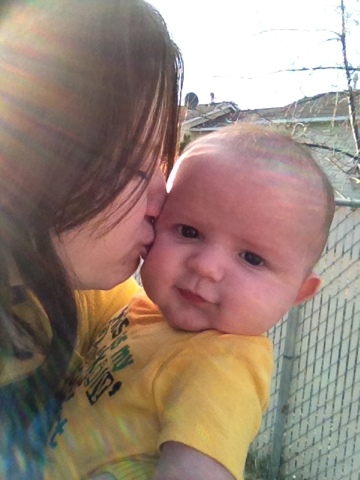 I wore my hair parted down the middle.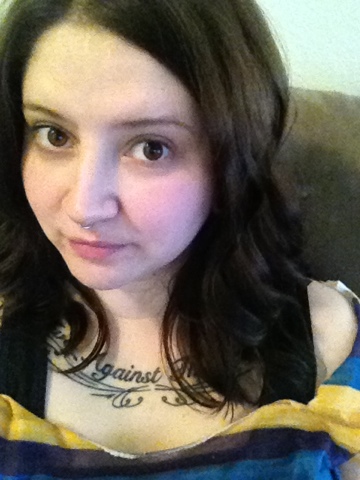 And we went on a walk around the neighborhood.