Hello to all the great fans of My Three Bittles!  I'm Holly

from
not done growing.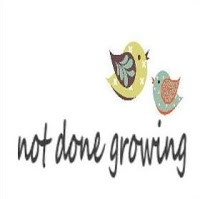 Before I get to far, I would like to thank Amber for giving me the chance to take over her blog for a post!

 

I am beyond excited to have this opportunity to be part of this  community.

 

From the bottom of my heart - thank you, thank you, and thank you!
not done growing is my little place in the world where I can share all the things that give me joy and happiness.