I've been pretty bored. I decided to take up a hobby. Crafting-everything I can get my hands on. I've browsed MANY MANY blogs and come across several that I love. But, here lately I've been making some hair bows after a friend of mine sent me the "how to". Here are a few I've done so far.....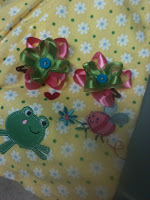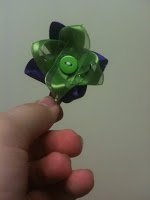 While browsing a few blogs today, I became inspired by
THIS
.....
I used some ribbon I had laying around and TADA. :)
The yellow button is a bit too small, but I don't think it's too terrible for my first attempt.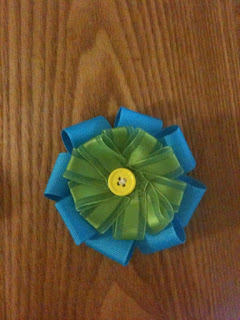 YAY ME! :)