3 Fun Ways to Play with Music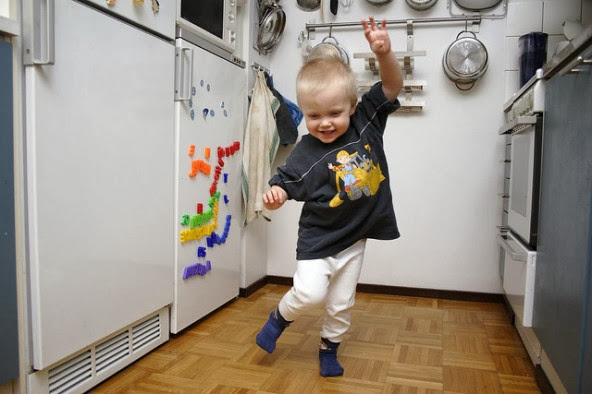 Image from wosu.org
There's a reason that we use the phrase "playing an instrument" when we talk about music. It's because music is one of the best outlets for encouraging both creativity and fun. Here are five totally fun and free ideas for letting your kids play with music.
1. Music at Craft Time
A wonderful way to combine art and music while letting your children's imaginations explode is through having a musical craft time. Save cardboard tubes, tin cans, rubber bands and other household items. Then, let your kids play, inventing and decorating their own instruments.
There are also many instructional craft ideas for
creating your own instrument
. Stretch rubber bands over a tissue box to create a cardboard box guitar. Or, fill cans with dry beans to make an entire drum set and shakers. You can also make homemade maracas by folding dry beans on a paper plate, placing another plate on top and taping or stapling them together.
While exploring the possibilities, kids will also be engaged in a sustainable activity that uses recycled materials to be kind to the earth.
2. Taking Songs Outside
Music is all about exploration. A great way to foster this spirit is to combine two things kids love: music and the outdoors. A drum circle is a fun way to enjoy making music together while breathing in the fresh air from a garden, patio, lawn or yard. You can use toy children's drums or the instruments you already made at craft time. Gather your kids in a small circle and take turns being the leader. The leader teaches a pattern and then everyone else goes around the circle replicating it. Then you all play the same beat together. This is a great way to practice listening skills and coordination.
3. Dance Party
Perhaps the simplest way to encourage your kids to experiment with music is to have a playtime dance session. Clear some of the furniture, turn on a playlist of your kid's favorite tunes and let them go crazy. Most little ones will do this naturally on their own. But by setting aside special time to dance with them, kids can learn the value of their own creativity.
After enjoying these fun activities, your children might be inspired to continue learning about music. Perhaps later, they will take
voice lessons online
or seek out private instruction for the violin or guitar. But it all begins with