DUDES!!
Since we're mid move, I get to try some of the cleaning tips I've seen on Pinterest.
I was probably more excited about this than I should have been.
But eh, it's whatever. Maybe I'm just cool like that....
Yea... let's go with that one.
Anyway.... a really long time ago we had some friends that would bring their kids over with red koolaid. Even though I insisted she not do that.
Then one time the kids went wild and let's just say red koolaid ended up ALL over our carpet.
I'm talking everywhere.
It was not pleasant.
So a while back I pinned this knowing it'd come in handy when all of our furniture was gone and I could get to all of the carpet:
Here's our version:
In the bottle we put:
Peroxide & dawn dish soap.
(2 parts peroxide. 1 part dish soap)

And we didn't use a white towel.
We used green.
It still worked.
The spot in the after picture is still damp.
Maybe I'll remember to eventually take a dried picture.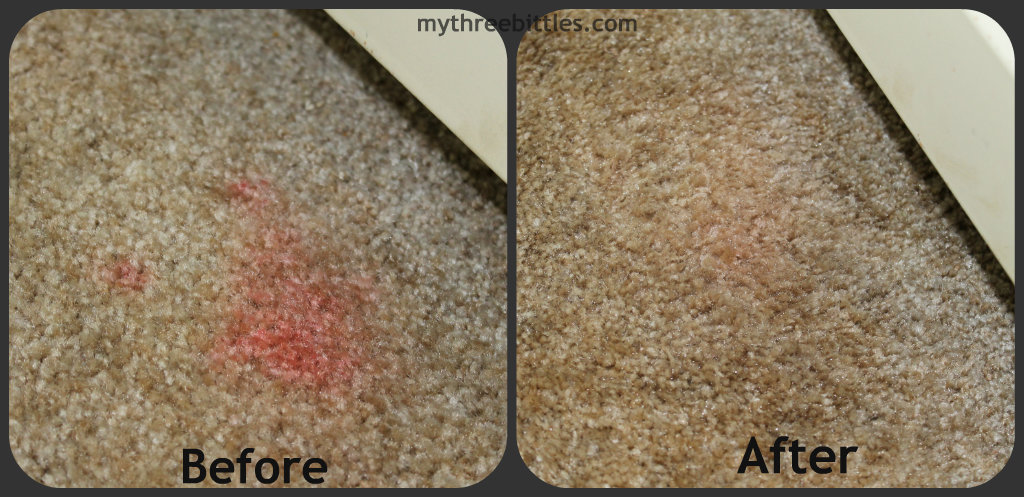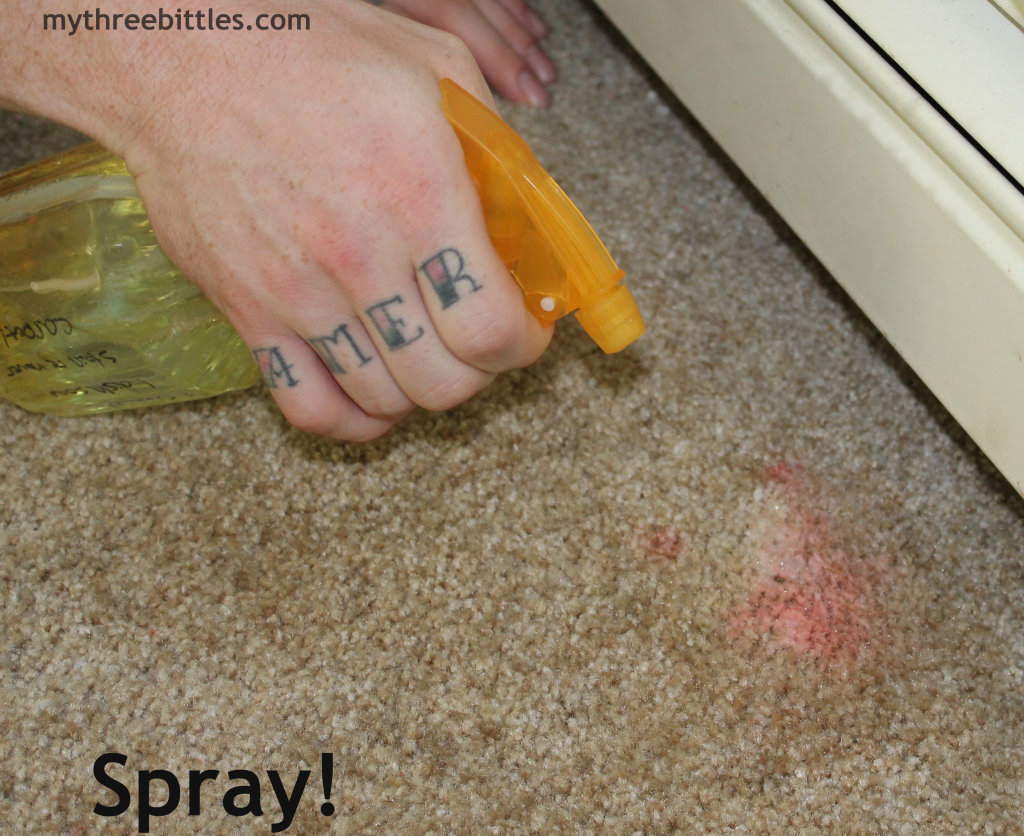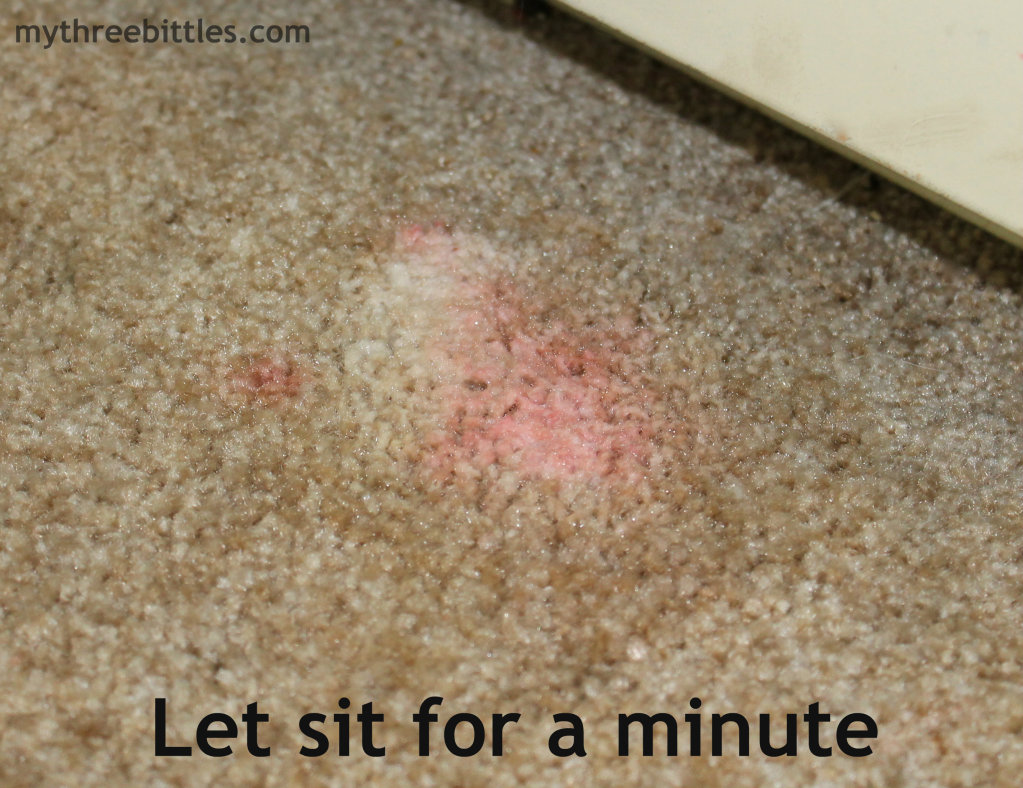 (It doesn't HAVE to be a full minute by the way)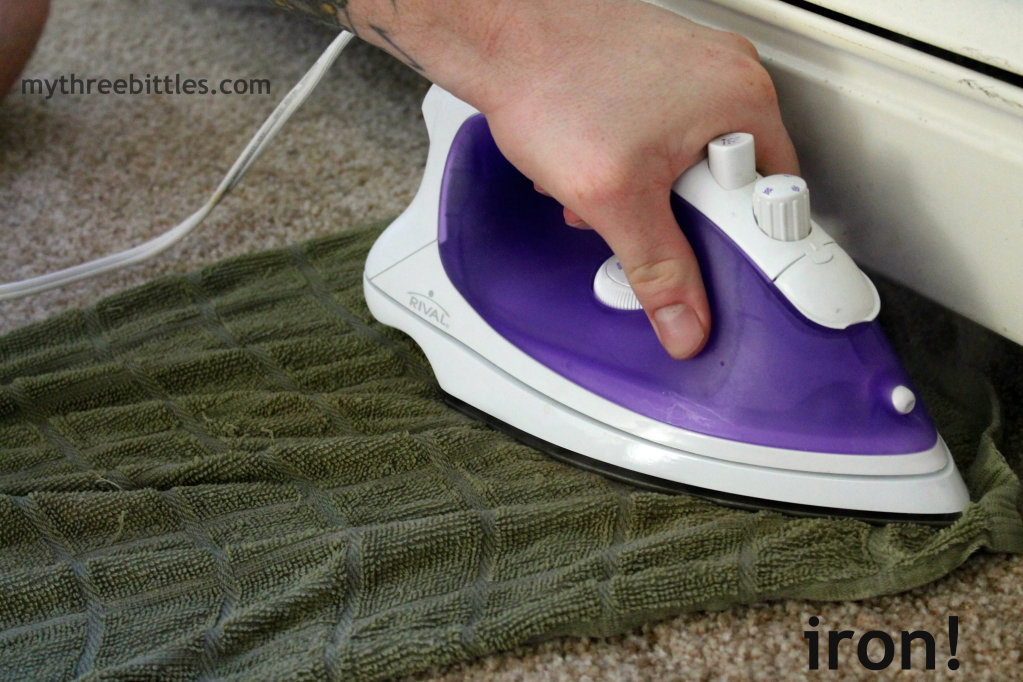 (you just kind of set the iron on the stain for a few seconds. Like 15-20 seconds. Don't burn your carpet!)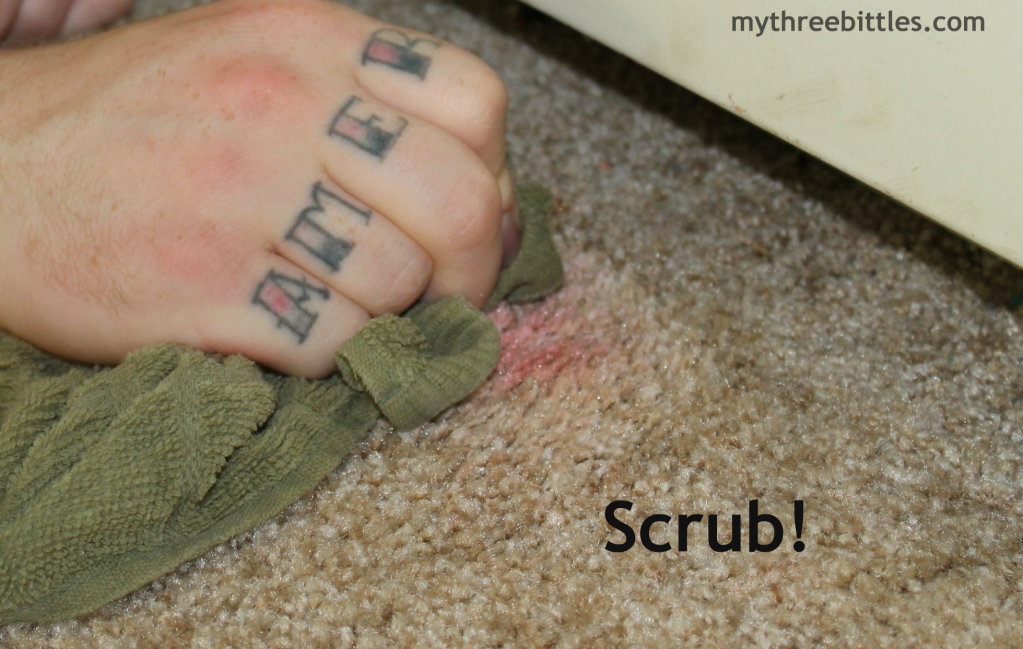 (did you notice that my silly husband left the "b" out in "amber"?!?
Kidding. His knuckles say "American" in case you were wondering.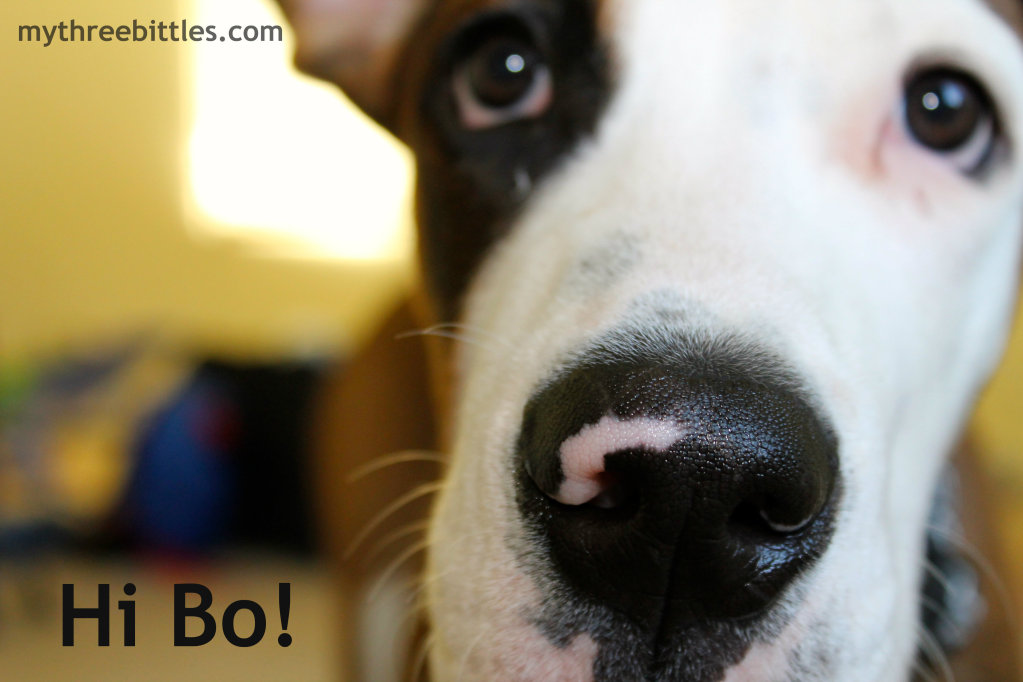 Have to pause to say hi to Bo.
He was super curious about what we were doing.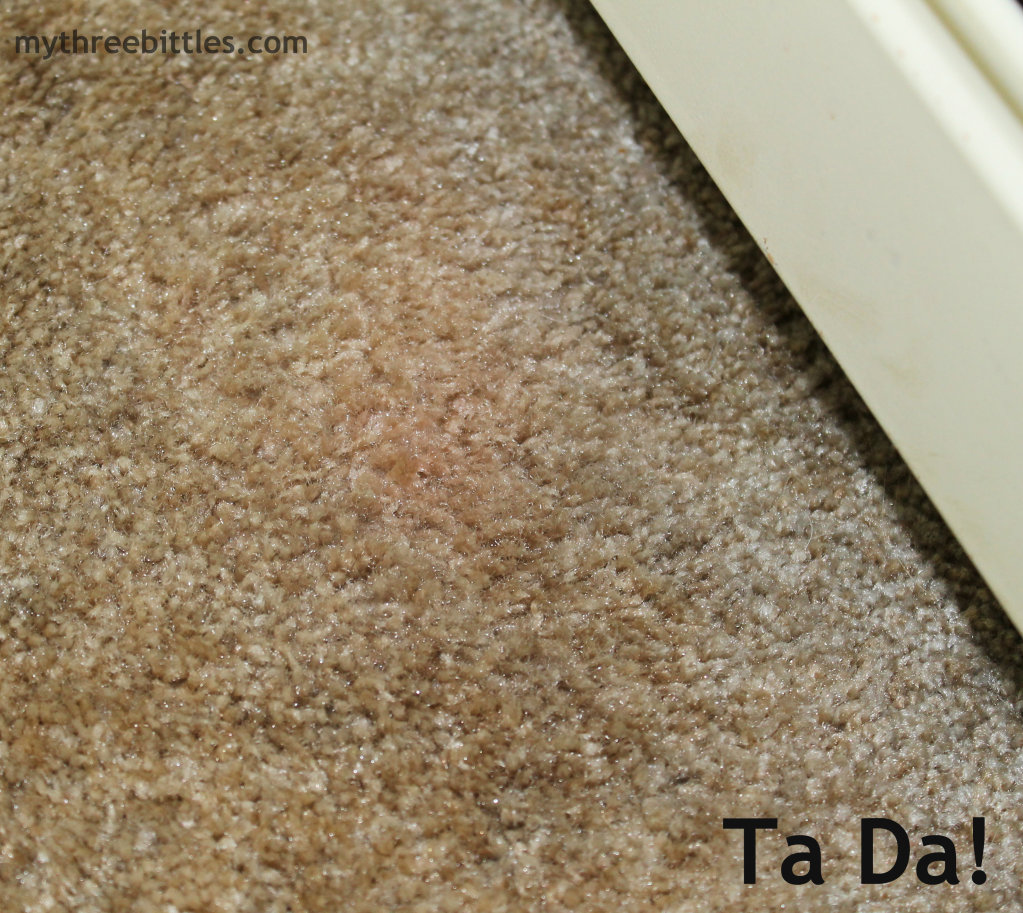 Be sure to link up!
Don't forget, last week of the month
YOU guys get to vote on a winner.
That one winner will get a large spot on mine,
Sarah
's and
Melissa
's blog for the following month.