I was recently lucky enough to test out the new LUV NightLock diapers and oh my gosh, you guys! I had my doubts, I truly did but these things are awesome!
These babies don't hit the shelves until September 16th, but you will definitely want to snag them up when they do!
You can head over to
Luvs.com
and get the print at home coupon beginning the same day!
Anyway, Owen tends to wake up wet. It's annoying when I'm attempting to rush out the door & wake him up last minute to avoid any grumpy-woke him up too early- mess only to discover he needs bathed like now.
These diapers though, they've prevented that. You'd better believe that when they hit the shelf, I'll be purchasing some for us! They really protected him from leaks! I was truly in shock.... and so thankful to not have to bathe a child SUPER fast and then change his bedding for the umteenth time.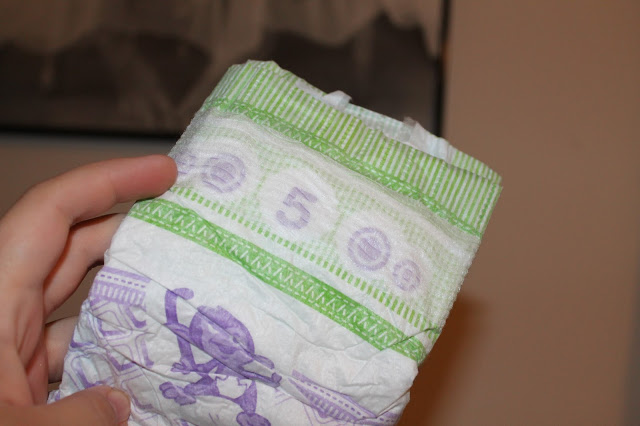 Plus, they're just really freakin' cute!
Be sure to head over and follow them on twitter and facebook.
Luvs Twitter
Luvs Facebook
Luvs with Night Lock isn't available on retailer shelves nationwide until September 16th, but they're being provided with an exclusive sneak peak at the product, even before it becomes available!
New Luvs with NightLock offers our largest absorbency area EVER to lock away wetness, even overnight. So baby has a restful night of sleep and mom has a more peaceful night to take care of - well, Mom!
Luvs with NightLock offers the ultimate in overnight protection for baby AND a good night ahead for Mom with:
Our largest absorbency area EVER to help lock wetness away, even overnight, and locks away wetness better than Huggies Snug & Dry** - meaning less leaks at night for baby and more time for mom to enjoy those nighttime hours, however she sees fit
Leak Barrier Leg Gathers to ensure leaks are kept away from PJs and in our diaper - where they belong!
Two new diaper designs per box - same funky Luvs monkey, new fun designs
The Luvs Money Back Guarantee (we feel so strongly about our diapers, we've guaranteed them!)
Plus
, beginning September 16, 2020, to coincide with Luvs with Night Lock appearing on shelves, for the first time EVER, Luvs will be offering print-at-home coupons Luvs.com.
September 16th will also see Luvs releasing a new series of our beloved "First Kid/Second Kid" commercials on our
YouTube page
.
Don't believe me?!
You can enter to win some for yourself!
Good luck!
a Rafflecopter giveaway
---------------------------------------------------------------------------------------------------------------

This review was made possible by Double Duty Divas and Luvs. I was provided the featured product free of charge to facilitate my review, but all opinions are 100% mine.