Happy Friday everyone!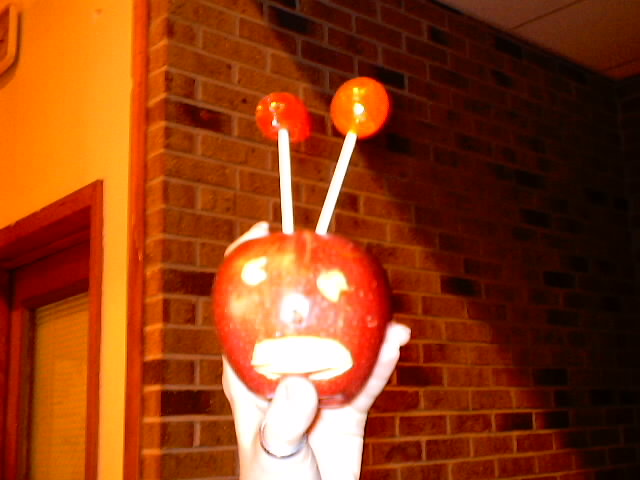 This picture is completely irrelevant.
I'm actually excited that it's Friday!
Maddie made it into school today WITHOUT TEARS!!! If you read
yesterdays post
, you know what I'm talking about. If not, you should probably go read it so that you understand how HUGE of a deal that is!
She walked into the school no problem but once she got closer to her classroom, she slowed down.
She hesitated but SLOWLY went in! Fingers crossed she not only eats her snack today, but also actually participates in something!
I walked away today feeling SO relieved!
And thank you all for your wonderful comments & suggestions. You guys are amazing!
I attended the kids' open house last night at their school.
Fin's teacher is just THE CUTEST!! She was late getting here because she came from overseas (#milspouseproblems haha). But she seems absolutely wonderful already. And she's talkative, so I like that.
While in Maddie's room, another parent said to me, "oh! your little girl is the one that cries at drop off and pick up?!". She had a nice tone about it so I laughed and said, "guilty!". She was so kind when we talked about it. Her little girl is the exact opposite of Maddie & she offered to talk to her little girl and see if she'd reach out to Maddie and try to befriend her and include her. I was amazed and quickly thanked her for it. I'm excited to hear Maddie talk about Lily now! I was so incredibly grateful for her offer because really, would you wanna be friends with the little girl that just cries?! I wouldn't! So fingers crossed for that.
In other news, David's first week or Airborne school is over! He survived and didn't get kicked out!
He had some issues at first with the jumps (he's terrified of heights)! We knew he'd have problems with it but he figured he'd be able to just talk himself into it. "If these girls can do it, I can do it" and "Come on! Your basic training privates are here! SHOW THEM THAT YOU HAVE NO FEAR"!-- it didn't work! He froze! He came home and told me about it and I laughed while he demonstrated how bad it was. He laughed too and finally made that zipline and those jumps his bitch!
He's excited about being Airborne because that means we might go back to Alaska! Fort Richardson though next time (if we go)- it's closer to Anchorage and less cut off from the world and less cold. (I just typed "down" instead of "cold" because I was yelling at Bo to get down while typing).
Moving on.....
It's that time of the month again! Sponsorship!
Head
here
, check out my
options
! I'd absolutely love to have you!
I'm bringing back the group giveaway in September and that alone is GREAT exposure!
My past sponsors swear that my tweets are amazing! My promotion is amazing! My pins get repinned like no others. I need to update my stats and will probably do that today but again, I'd love to have you on my sidebar!
This weeks good deeds weren't anything major. I let people in during the lines, I was extra polite and smiled at everyone. I took the time to reply to emails that normally you don't need to reply to just to let them know that they were doing a great job and that I appreciated them.
I feel like I'm forgetting something but eh well.
Have you done kind things?
Trying to do at least ONE kind thing a week really has been more of a challenge than I thought just because I don't really go out & about every day/week. Days that I'm at wits end end up being the days that I do something kind and it completely turns my day around. So for real, try it. Try to be kind to someone today just because you can. It won't change the world or anything, but it'll make you feel better and brighten their day a bit.
I think that's about all I've got today.
It's a rambley post but that's just what I do best.
Have a great weekend, guys.
Oh and before you go, PLEASE PLEASE go click vote for me! I was nominated for Circle of Moms Top Southern Moms of 2013! (I'm like #6 or 7)! Thank you thank you thank you!! (just click that button below-if the pin it pops up, click to the bottom right of the pic and it'll take you to it.... or just click
HERE
)
---------------------------------------------------------------------------------------------------------------