I came across
this post
from
Cara
's blog the other day and thought, "oh! Cute! So going to do this" so here we are!
Sunshine. It's bright & sunny while I type this sitting at my kitchen table. I have the backdoor open for the dogs and it's SO nice to hear birds chirping and feel the warm air.
Long weekends. David had a 4 day weekend and it was just nice to have him here. Handy really, he stayed home with Maddie & Owen while I'd take Fin to school or pick Fin up from school, we stayed up late having Supernatural marathons and eating frozen treats.
Naptime. Oh my goodness, Owen woke up at 6:30 this morning and thankfully napped for three hours and then had an afternoon nap as well. I managed to clean the house and do laundry (it's rare both get done the same day). It was amazing.
Sweet tea makes me happy. REAL sweet tea. None of that Northern nonsweet sweet tea.
Maddie's outfit choices. Today she's rocking leopard print leggings and a green long sleeve shirt with a panda face on it.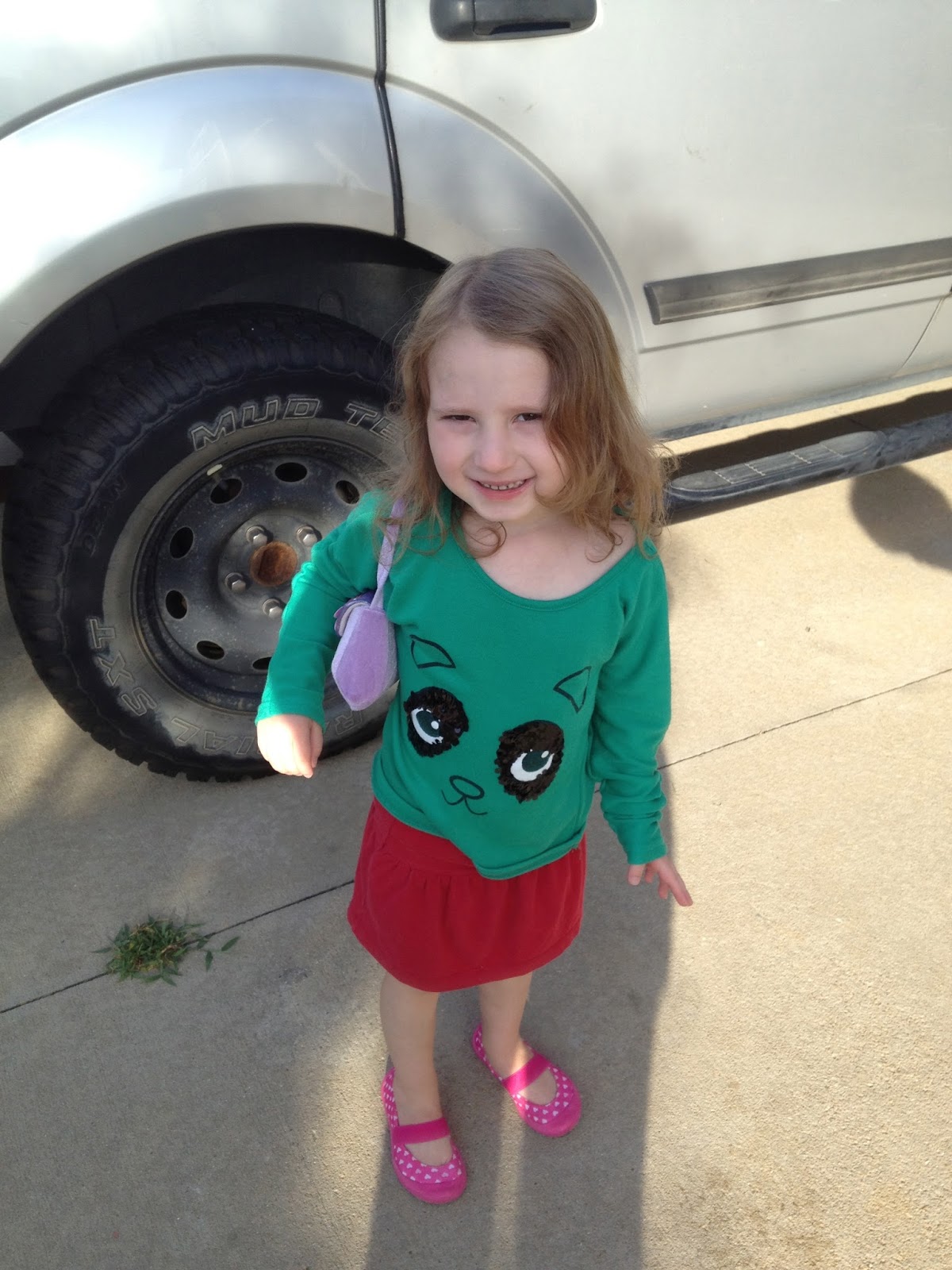 She wore the skirt in the morning and later changed into the leggings. I just cracked up at both. She's a fashionista in case you didn't know.
6. Running into Fin's teacher from Kindergarten at Target and seeing his face light up and seeing her face light up! She was so happy to see him and he was so happy to see her, it was just so sweet.
7. Listening to Fin talk about how the bathroom in his classroom was messed up so he had to go ask another teacher if he could use theirs and theirs was messed up too so he had to ask Mrs Shinault (teacher from #6) if he could use hers and seeing his face light up that he got to hug her then too!
8. Watching David pick out a birthday present for a 9 year old little girl. Ha. He does so good each time. He's totally the present picker outer in our house. And he's REALLY good at it.
9. These pictures.
10. And this:
What makes you guys happy today?!