Handling Your Family's Various Health Needs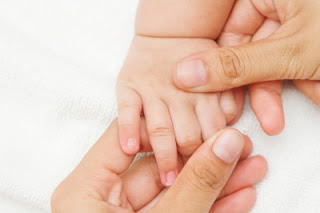 When you have kids, you may suddenly find yourself juggling a wide variety of health concerns, worries, and needs. One kid may have a penchant for skateboarding and showing off; another may have asthma and environmental allergies; meanwhile, your spouse's snoring may require a sleep test and CPAP machine.
Here are some tips on how you can keep yourself less frazzled - and possibly even sane - while you juggle the health care needs of your family.
Be Proactive
For many health concerns, prevention and preparation go a long way towards minimizing risks, symptoms, and complications. In order to deal with health issues as they crop up, you need to take action in advance.
· Test for issues. If you, your spouse, or your older children suffer from a health issue like allergies, asthma, or astigmatism, make sure that everyone in the family gets tested. Especially with conditions like asthma - which can get worse over time without treatment - it's important to know who is at risk, how high the risk is, and what actions you can take to
prevent its development
.
· Teach safety. Most childhood injuries come from falls and accidents. Establish rules for protective gear like helmets, wrist braces, and knee and elbow pads, and enforce them stringently. Make sure that the first time you see your kid riding their bike without a helmet is also the very last.
· Check your house. Make sure fire and carbon monoxide detectors are in good working order, screens are in place, windows are secure, plugs are covered, and slippery stairwells are fixed. Does your china cabinet wobble? Don't forbid your kids from going near the cabinet. Fix the wobble.
Get the School on Board
Your kids spend a large portion of their day in school, which means that inevitably the school will have to deal with a health issue on their own. Beyond simply forwarding the required health records to the nurse's office, take action to ensure the school knows what they need to do in the event of an asthma attack, allergy flare-up, or other health episode.
· Make an appointment with the school nurse or physician to go over your child's health concerns. This way, you can be sure that the school knows how to handle your child's case, and that they will do so appropriately.
· You should also discuss with your child what to do in case of a health emergency at school. All children try at least once to get out of classes by feigning illness. Make sure your child understands that, while pretending to have a tummyache is a minor offense, faking an asthma attack is far more serious.
Access Better Primary Care
Many health insurance plans place a limit on the number of doctor visits your family can have, what are acceptable reasons for doctor visits, and other limits that may make your plan inadequate for your family's needs. In that case, you can supplement your insurance with a health membership program like the
comprehensive primary care from MDVIP
.
· Doctors affiliated with these health programs serve a smaller number of patients. As a result, they are more accessible, spend more time with you in the office, can provide more personalize, one-on-one care, and leave you with shorter waits in the waiting room. The consequence is that your family receives better care, especially during emergencies. You're more likely to get in to see your doctor immediately, rather than having to rush to urgent care or the emergency room.
When your family has a lot of different health care needs, it can be hard to keep track of who has what, how to care for everyone, and how to prevent more issues from cropping up. In order to better handle your family's various health issues, get help from your school and your primary care physician, so that you can spend more time with your family and less time worrying.