The reviewer has been compensated in the form of a Best Buy Gift Card and/or received the product/service at a reduced price or for free
I'm a Best Buy Blogger and let me tell you, it is AWESOME! I was recently chosen to review the Taylor Headphones! I AM SO IN LOVE!
Best Buy had me order them
online
and pick them up at my local Best Buy Mobile (in my local mall-that's where yours will be as well). Everything about this experience was wonderful. I received emails letting me know that it'd been ordered, that they were almost ready for pick up, and then another when it was ready to be picked up. I even got a phone call from a girl there to let me know it was ready. It was great service and great to be kept in the loop.
For years and years women have accessorized their outfits but have still worn boring men headphones.
THAT ENDS TODAY!
Today I am here to share with you the Frends Headphones-designed just for women! These are the most fashionable headphones out there. They're simply gorgeous.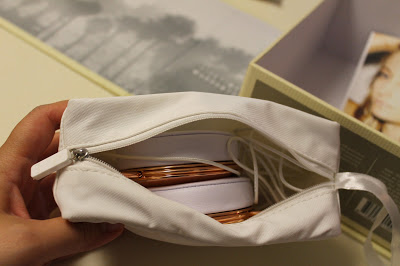 These headphones made of genuine leather and handcrafted material.
They have memory foam ear cushions, a soft touch fabric cord (amazing!) and a three button mic with volume, music and phone control. They're white and rose gold and just gorgeous.
My favorite feature is probably the fabric cord--NO TANGLES!! NO KNOTS!! NO FIGHTING YOUR HEADPHONES TO WEAR THEM!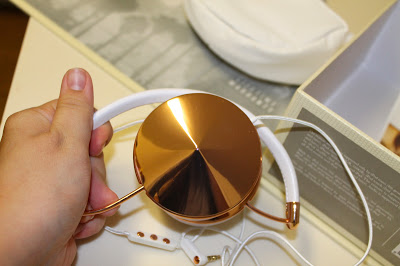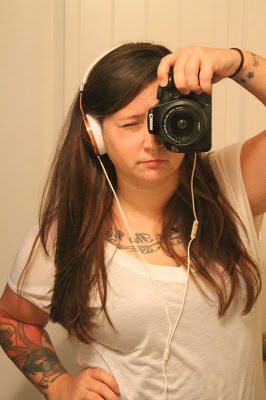 You can get Frends Headphones at your local Best Buy Mobile Specialty store. To find a store near you visit:
http://bestbuymobile.com/promotion/music
Here is a
10% off coupon
to get you started on buying your new heaphones!!! This coupon is only valid 7/28/13- 8/10/13!
I firmly believe that these would make the best Christmas gift for the music loving lady in your life! If Maddie were a teenager, I'd get her a pair hands down.
Boys have cool headphones, why shouldn't girls?! Everyone loves to accessorize and now you cant with headphones as well.... that my friends, is just awesome!
Explore Best Buy Mobile specialty stores - these shops are found locally in malls or in your neighborhood shopping centers, and are focused on mobile devices and accessories. Shop for the latest smartphones and tablets from Verizon, AT&T and Sprint, from all the top brands, along with stylish accessories to suit your lifestyle. The staff is highly trained, yet non-commissioned, so they can help determine the right phone for you, as well as compare plans across the carriers. They can set up and activate your new phone, transfer your contacts and data and set you up with the complimentary Walk Out Working™ program. To find a Best Buy Mobile specialty store, go to www.BestBuyMobile.com
OH OH! And this week's good deed: I rounded up baby Owen's old clothes and some old toys, washed em and bagged em up for a friend that's due in November. Owen's clothes will be perfect for her son -- they'll be born in the same seasons so it was awesome. She was thankful, they went to a good home. Good deed this week, check!
(No link up because honestly I think I'm going to drop the link up part. Nobody ever really links up & I do this more for me than anything. Your thoughts?!)