What you'll need:
1 c. of flour
3/4 c. of sugar
3/4 c. of sweet milk
2 tsp. baking powder
Pinch of salt
1 stick of butter
2 cans peaches. (You can really use any fruit you'd like.)
First, sift sugar, flour and baking powder together. Mix with milk.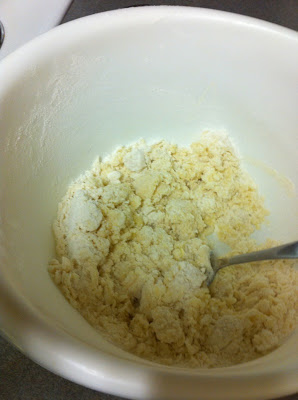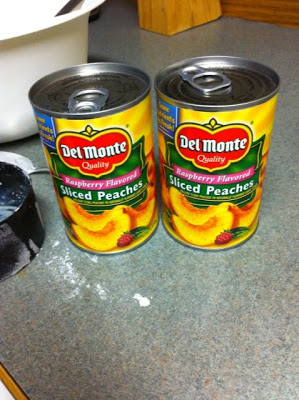 When butter is melted and hot, add the batter. This is what mine looked like once all mixed. Be careful, the pan will still be HOT!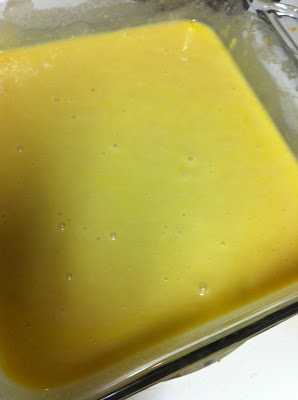 Spread peaches (or fruit) over the batter.