I received no form of compensation for this post.

Every once in a while while browsing the internet, I come across the most amazing sites/stores/pictures/etc etc.
This case is no different. I had tears in my eyes when I discovered
R. Riveter
. I spent way too long browsing their
shop
and their
blog
. Their work is gorgeous, the fact that they're military spouses just blew me away, their stories are wonderful, just everything about this sucked me in.
I immediately emailed them telling them that I loved them and asking if I could blog about them.
Just look how stunning their bags are!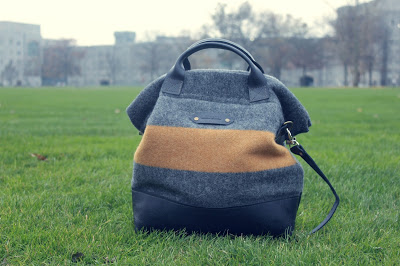 The founders of R. Riveter have firsthand experienced the same difficulty that so many other military spouses of today deal with on a daily basis- finding flexible and mobile employment while attached to the military. Military families are relocated every 2.9 years, making it difficult for the spouse to pursue a single career or gain work experience. Many spouses of service members need flexibility in their employment opportunities as they are independently managing their households while their partners are deployed or on long training missions. It was these unique challenges that inspired Lisa Bradley and Cameron Cruse in 2011.
These two women are the founders, Lisa Bradley and Cameron Cruse: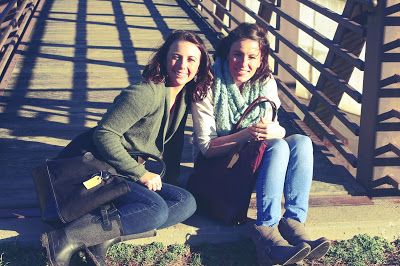 Their mission:
R. Riveter entirely exists to provide mobile and flexible income to military spouses. Our goal is to foster self-identity and purpose that we often feel are missing as military spouses without a career outlet. Our company is entirely run by military spouses; from the making of the smallest purse part to the models on our advertisements. The larger R. Riveter story has been created chapter by chapter by each individual military spouse involved in the company. Purse parts come from all over the country, making each R. Riveter bag a symbol of the American way of life and our connection as a military community. It is our mission at R. Riveter to inspire pride and patriotism into the hearts of each customer. We delight in the fact that we are completely homegrown and produce high quality, well-crafted items. Our R. Riveter collection of handbags is the foundation of a company dedicated to serving the spouses of our service members.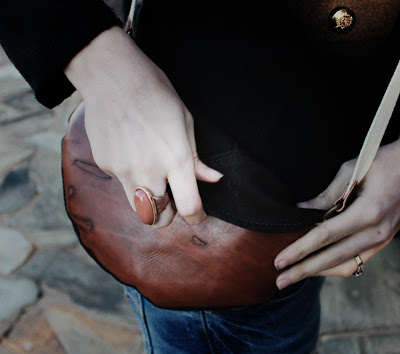 Their bags:
We are inspired by the challenges of our day and innovations that evolve as a result. Old military materials like duffle bags, wool blankets, and shelter halves are up-cycled, and combined with real, hand dyed leather to make each R. riveter bag-- producing a kind of character that is totally unique and full of history. Each bag is handmade by a military spouse; starting from the dying of the leather and canvas, to the assembly of the bag. On the interior of the bag an edition tab displays the name & number of the individual bag, where it was made and when.
At R. Riveter, we are inspired by the women who have come before us and truly exemplify the 'We Can Do It' attitude. Military spouses are a special group of women who take on the challenges of daily life and have a heart to serve in their community. As a special way to honor these women, all of our bags are named after famous military spouses. Made by hand to a strict quality standard, R. Riveter hand bags are a statement of pride and support for all military spouses and families.
Come September they're debuting their mens line! I CAN NOT WAIT TO SEE HOW AWESOME THEY'LL BE!!
Seriously, take two seconds to go tell these amazing women how awesome they are and how gorgeous their bags are!
As a military spouse myself, they truly inspire me more than I can even put into words!
You can find them here:
Facebook
,
twitter
, their
blog
, their
shop
, their
page
.
---------------------------------------------------------------------------------------------------------------