This is a really difficult post for me to even write.
I'm stressed out and that takes a LOT for me to even admit.
I don't usually talk about my stress or worries, but today I just NEED to get it out.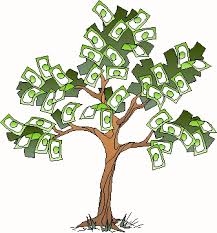 Finances suck.
Usually, we're pretty comfy financially. We have enough to get what we need, pay our bills and usually buy a few random things that we don't need.
Then stuff comes up....

A while back, David's truck died so we decided to get a loan and get him a motorcycle. He's always wanted one, it was actually better than fixing the truck and we could take on the loan payment and save in gas money, no problem.
$200.
David asked if we could afford it.
I said, "yup! we can afford that! Yay motorcycle"
with a smile on my face!

Then we get a phone call saying there is a spot open for Maddie in preschool.
Hooray.
$413 a month.
David asked if we could afford this.
I said, "yup. It'll be a bit tight but yup. yay preschool!"
With a smile on my face.


Really tight financially. REALLY tight.
Bills are paid, we have food.
I actually stuck to a meal plan and grocery list. I didn't add extra stuff in last minute like I usually do.
But you guys, we are hurting.
It's awful.
It's frustrating.
Owen's birthday is this month.
Christmas next.
We have no spare money.
I know Owen's too little to really care and thankfully I'd bought a few Christmas presents already, so I'm not too worried about it.

Now I know we could just pull Maddie from preschool but if you knew Maddie, you would understand why it would just kill me to do so.
She NEEDS preschool.
She needs the socialization. She needs the discipline and the routine.
She needs to feel special and needs to have this for herself.
But then we find out we were still getting BAH (rent money basically) for Alaska.
That's $700 more than what BAH is for Georgia.
Not our mistake, but come to find out we might have to pay it back.
That's $1400 we have to pay back.
And then David tells me that they technically can issue a "No pay due" and just take our check.
Fuck my life.
I am hardcore trying to not freak out.
But I am.
It's frustrating.
It's awful.
I just needed to vent.
I know that it'll all work out.
It always does.
But until then.
Oh my gosh.
Frustrated.
Stressed out.
Grumpy.
Blah.
Anxious.

As if money wasn't tight enough, this mistake made by the people here at Ft Benning that
in-processed David could cost us either monthly payments or a one giant lump sum.
Arg.
Just shoot me now.
The not knowing of it is killing me.
I don't know if they're going to take it back, or how they're going to take it back but that is a GOOD
chunk of change and I am slightly freaking out.
Yup.
That's all I have to say today.
I'm tempted to turn off comments on this post because really I just needed to ramble and get it out.
I'm not asking for pity or anything like that.
I truly just needed to clear my head a bit and sort of vent
without yelling at David for stuff that is not really either of our faults.
But if you
do
want to help,
please feel free to send me a bag of musketeer bars or
snickers to drown my sorrows in.
If you send me milky ways or butterfingers, I will probably leave you anonymous
hate mail telling you that milky ways are of the devil
and that's the meanest I could ever really get.
Or feel free to
shop my closet
.
or become one of
my sponsors
?!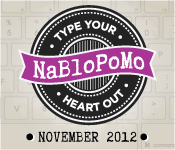 This Month's Bittles Bottom B!