I was recently given the opportunity to work with
eShakti
. If you haven't heard of it, you simply must be living under a rock.
Or really just not spend as much time blog browsing as I do.
Either way, I suggest you head over and check them out, get aquainted and then come back and finish reading.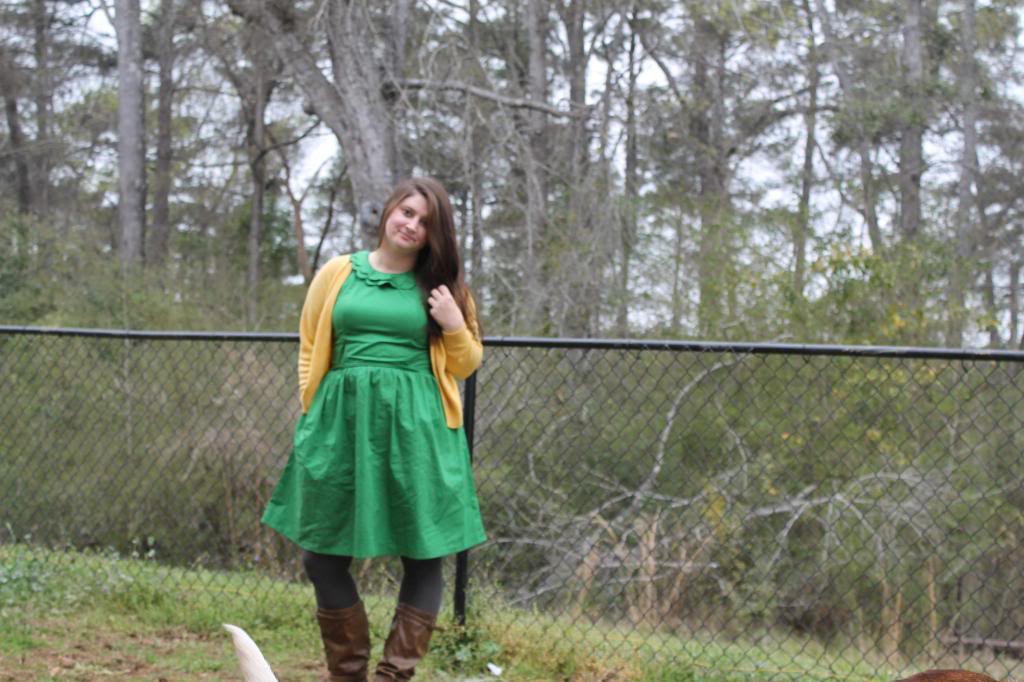 This group of pictures turned out blurry. But I paired it with a yellow sweater (thrifted), gray tights(c/o No Nonsense) and brownish boots (from my friend Sarah). I loved this outfit and it was chillier this day.
So I enlisted the help of my husband for less blurry pictures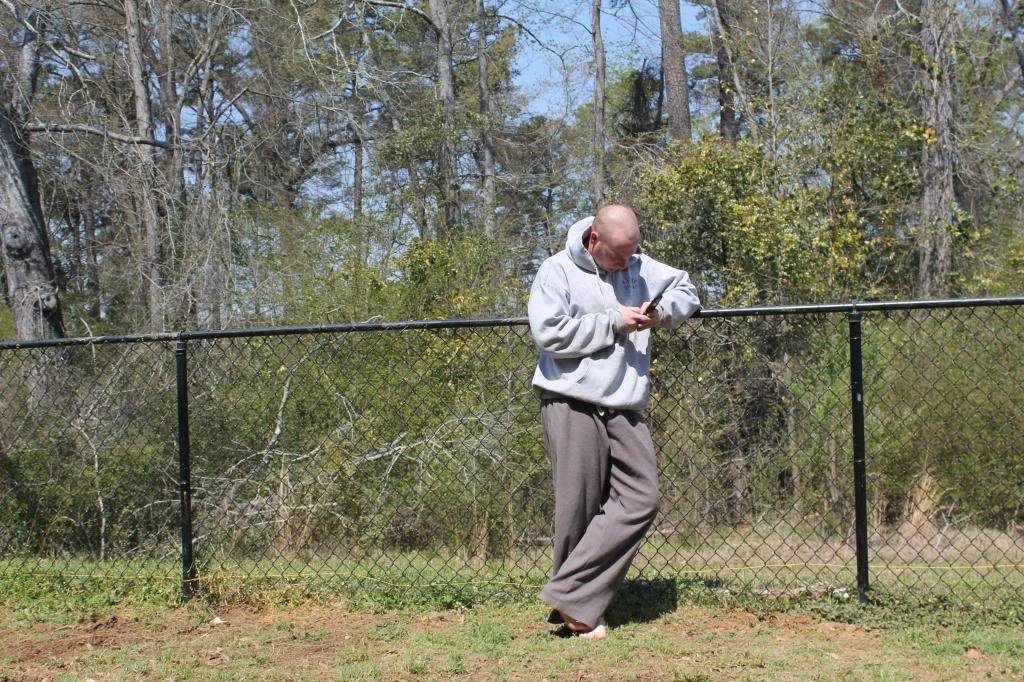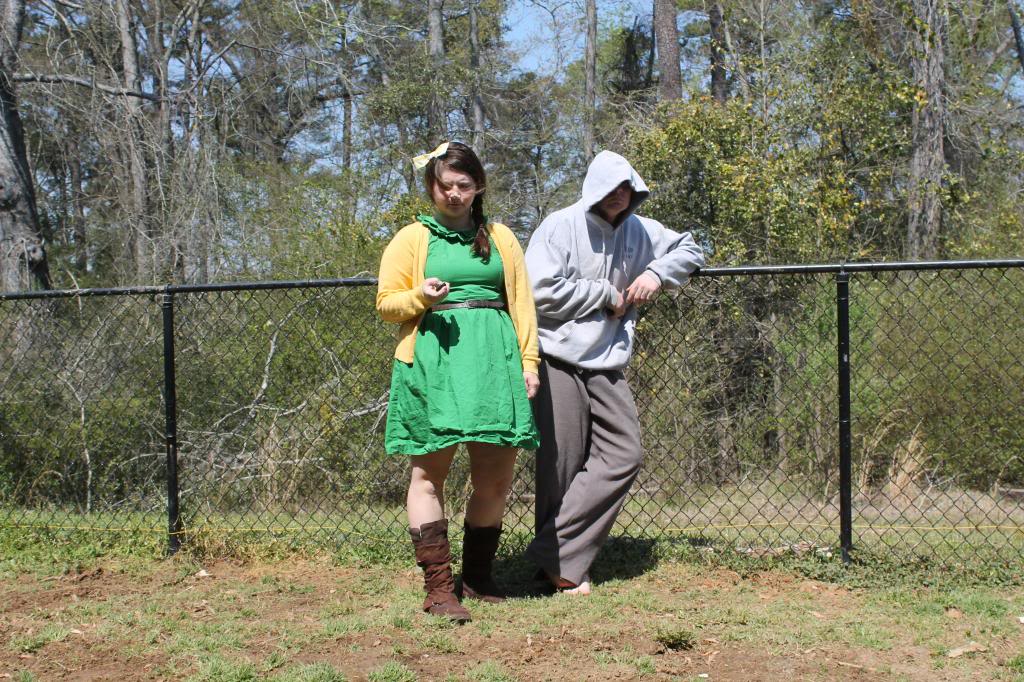 I had David stand there so I could focus the camera. I laughed so hard when going through these to discover him looking like this.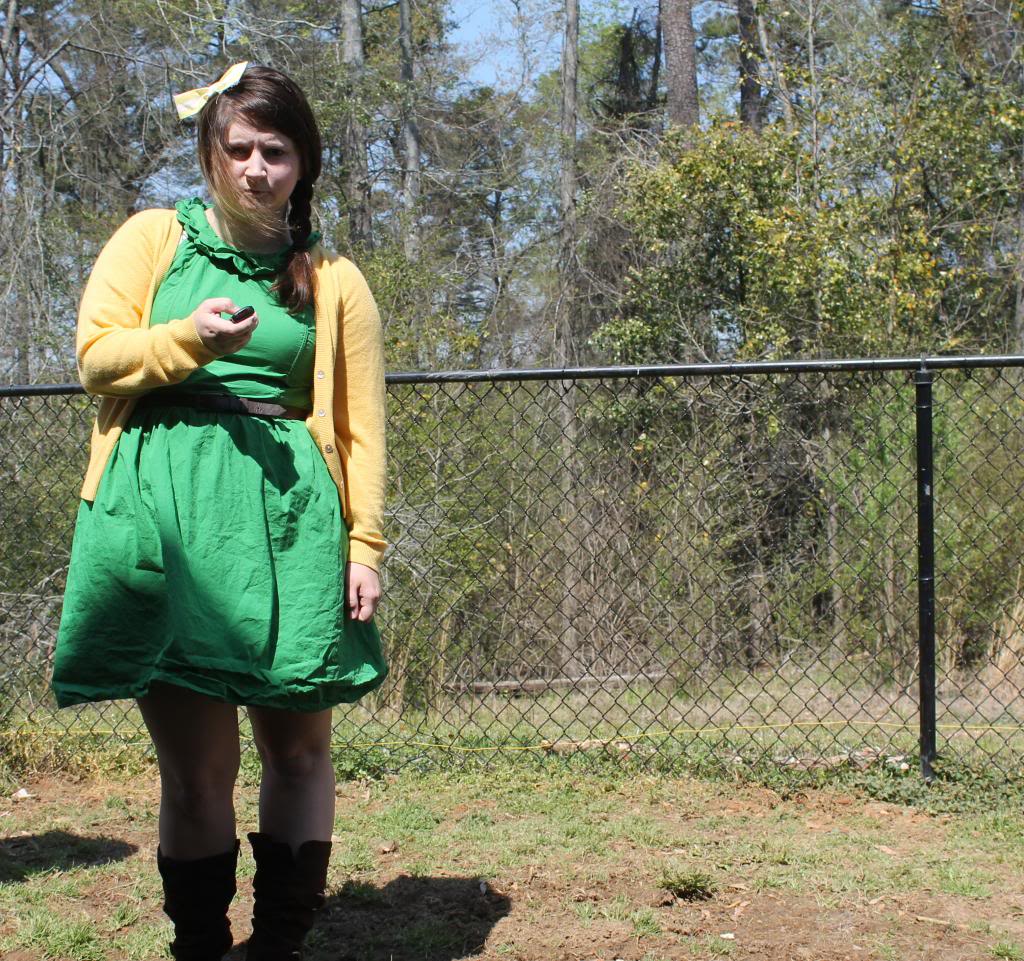 I call this my model look. (When in reality the sun was in my face and I was trying to work the clicker thing)
(Sweater-thrifted. Boots-Ebay 4 years ago. Hairbow made by me. Belt f21 mens. Dress c/o eShakti)
Ignore the wrinkles, I've literally worn this dress three times since getting it in the mail almost two weeks ago.
I also figured out why people brush their hair out of their faces in fashion picutres--it's because the wind is blowing!
Seriously you guys, I'm learning so many things and I have a new found understanding and appreciation for the REAL fashion bloggers (because I am clearly not one of them)
Anyway, I truly love this dress.
I ordered it in green after a quick conversation with
Carly
about how I own nothing green and thought, "what the hey?! Let's see if I can pull it off" And I think I do.
It's custom fit to me, it's amazingly comfortable, it HAS POCKETS which is just an automatic win.
eShakti's motto "Real fashion for real people" could not be more true.
I highly recommend you order from them, get it custom made to fit you, you'll feel amazing about yourself having it custom fitted and you won't NOT love it. Seriously.
I tried to link specifically to the dress I ordered but it's sold out, so if you see a dress that you want, ORDER IT QUICKLY before it's gone.
Head over and like them on
facebook
follow them on
Pinterest
. You won't regret it!
Linking up with The Pleated Poppy for What I wore Wednesday and Shanna here