Aloha readers of My Three Bitties!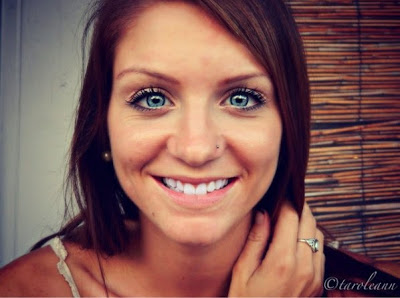 In a nutshell, I blog about daily living in the beautiful state of Hawaii. My blog has a little bit of everything from fashion and recipes, to health/fitness tips and a Harry Potter Link Up. I hope you stop by :)
But enough about my blog!
Awesome Amber is letting me take over today so I figured I would give y'all an insight of my top three favorite trends for Spring 2013!
Now, my personal style is all over the place. I never like to stick to one look.. most of the time I am just throwing styles together that work with my mood for the day. Also, I live in Hawaii so most of my style spreads are geared more towards the weather on the island :)
One Haole Girl's Spring 2013 Trends
Spring 2013 Bra Tops
by
onehaolegirl
The first trend that is a super favorite of mine is the
bra top
. If you've been around my
blog
at all or on my
Instagram
, you know that I love me some high waisted anything with a bra top. I love the free-ness of the simple item. You can dress up or dress down, and they go with so many different options! Defintiely a trend that has potential to stick around for a while - at least in my book :)
The second trend I went with is
full skirts
. I also really like this look. Whether it be mini, full length, or in between, these skirts are such a great look. I am a fan of feeling free while still looking cute so this is right up my alley.
Ironically, I'm wearing both a bra top, and a full skirt in this picture below...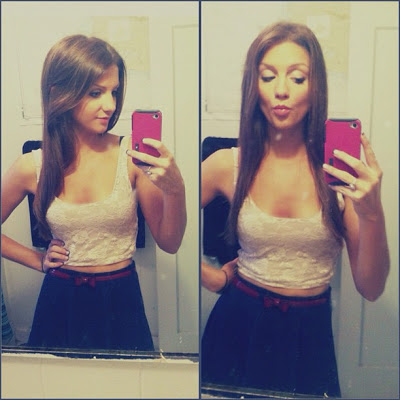 Like I said, I like to just dress how I feel.
Spring 2013 Color Blocked Handbags
by
onehaolegirl
The third trend I went with is
color blocked handbags
. I'm a sucker for cute purses and this trend makes me happy. I always have trouble trying to figure out which color I really like more, so with this color block trend, I get the best of them all!
Well dears, there you have it! My top three trends for Spring 2013. I hope you stop by the blog for a visit - you'll find all kinds of things in my little corner of the web!
Thanks SO much Amber for allowing me to take over today! I had such a blast :)
Xoxo,