Has anyone invented a Stop Time remote yet?! Because I'd totally buy one in a heartbeat!
I love that my kids are growing up and are becoming independent children, but it's just happening
way too fast
!
This is what mornings look like in our house on school days. (On weekends, I cook breakfast).
Fin climbs up on the step stool and then up the shelves to get to the cereal and then Maddie pours them both milk.
It kills me!
They still make messes (notice the cereal spilled on the counter) and if the milk is too heavy, I pour it, but you guys, look at them! They're independent. They're capable of making their own food!
Fin even gets them cups down and puts ice in them while Maddie fills them up with water!
It's the craziest thing to watch and makes me so happy to see them working together but it makes me so sad at the same time.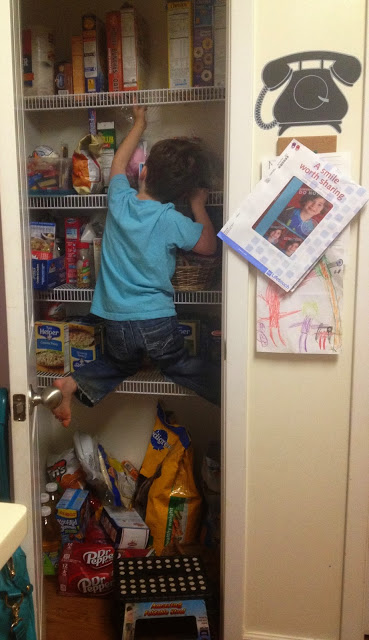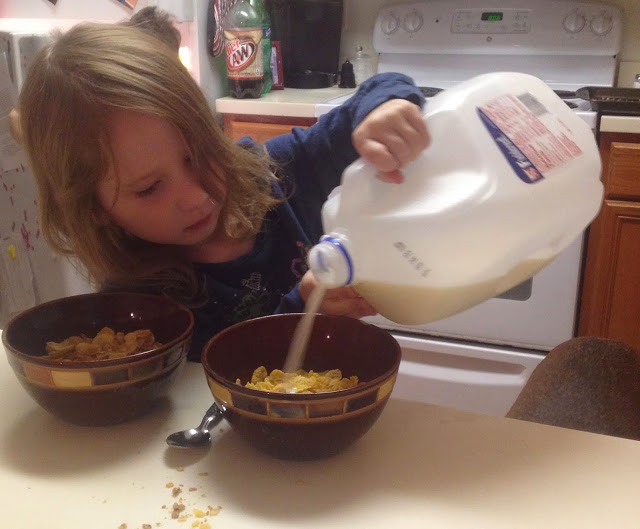 Seriously seriously guys- they grow up too fast! Enjoy every stinkin' second!
And don't even get me started on all the new words that Owen's recently started saying!
So, let's get that remote invented already!