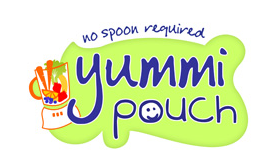 I was recently given the chance to test out some
Yummi Pouches
and was so excited to do so! I've tried out some like this before (you can read that
here
) and was in need of some new ones after months of Owen using them daily.
I was super excited to get the
Yummi Pouch Brights
, they were a nice touch of color to add to snack time.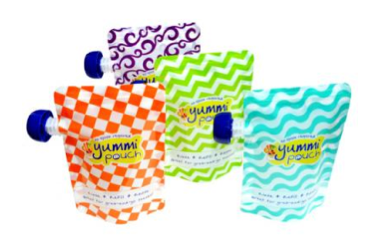 Let me just tell you why these are awesome:

I've taken these EVERYWHERE with us! The gym, the grocery store, longish drives, etc etc. Fin & Maddie have even used them for long road trips! Fill em, cap em, put em in a little lunch box and call it a day! Fin's taken some to school with him and loves when they're in his lunch box!
These are seriously the handiest things ever and the absolute best part IS that they're reusable and dishwasher safe!
It's so much cheaper to buy a whole jar of applesauce then to buy the little individual nonreussable pouch things that are out there. I've put EVERYTHING in these things!
Owen's favorites are yogurts, puddings and applesauces though.
Maddie's used them to carry snacks in like crackers or cookies.
They're just so freakin' handy!
If you're a mom, I truly recommend these bad boys!
I suggest you get
this
to get you started!
I'm considering ordering
this
JUST for Maddie sandwiches. David cut her sandwich into little triangles and then formed them into a heart one day and ever since she's requested heart sandwiches and I just can NOT figure out how he did it. Mine NEVER turn out like his did so
this
would be PERFECT for me.