Let's talk about sponsorship/advertising, all that mess.
I firmly think that you guys should head over
here
and buy yourself an ad.
I give 110% to my sponsors!!
Don't believe me?! Read the
testimonials
!
Anyway,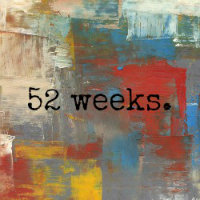 This week I haven't really done much of anything. Haven't even left the house. Sad, huh?!
I've been cleaning and getting ready for David's parents to come into town! We're all pretty excited around here for this next week!
At the grocery store Thursday, I was extra polite to the mass amounts of crazy people that come out on payday shopping. I tipped my bagger even though she was rude. (I have bad luck when it comes to getting good baggers-remember
two weeks ago's
deed?!
This week I also let Fin's little friend come over to play which come Monday's post you'll understand why I'm totally considering that a good deed.
AND today I'm offering you guys a BOGO on ad space.
Buy an ad. Write BOGO in the about section and I'll set it up for two months.
That's a good deed for both of us really.
You're buying ad space from me and you're gettin twice as much for 1/2 the price.
WIN!
Did you do good deeds this week?