Hey guys.
Real quick: Last day to vote. Go vote FOR ME. Help me win some money to spend on the site to buy my kids some shoes for school this fall.
Please. Thank you.
Phew. It's nice to actually talk to you again.
It's been an awkward week on the blog. Like nothing but giveaways.
I rarely sign up to do giveways lately since our finances are all messed up but I swear every time that I do, they all time out to be at the same time therefore looking like I only do giveaways. *sigh*
Oh well. I hope you guys have liked em! They're some great ones!
Anyway, it's Friday.
And I'm taking the day off.
It's been a mad house around here lately, just go go go, so many things to do, to get ready for, etc etc.
My phone's been going off the hook.
My email has been blowing up like crazy.
I'm sure I've missed a few deadlines and I've rejected a few things that otherwise I wouldn't have but man, I just need today. (I also typed this up yesterday).
So it's a 4 day weekend for Fin, the pool opens today (and it's free, yay). If you need me, that's where I'll be. Don't expect to hear from me until later today though (if even then) because I just need some me time.
And by me time, I obviously mean me as in mommy me time. :p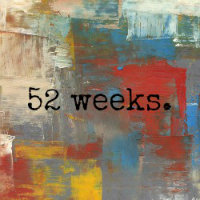 Anyway, this week's kindness:
I refrained from speaking..... a lot. Now you guys have NO idea what I'm talking about but take my word for it, it was hard to do. It was good of me to do. That counts as a good deed. Trust me. It does.
It REALLY does.
Other than that I've honestly got nothing.
Oh, I left change at the library when I went to print off a few MORE things for this IRS/identity theft fiasco. So that counts too. Except the guy behind me brought it back to me. Came and found me in the children's room to hand it back to me. It was really nice of him.
Other than that, I haven't left the house other than to take Fin to school and pick him up. I've been a super nice driver, I mean obnoxiously nice really but eh. That's more so just ME than an act of kindness.