Happy Friday everyone. I hope you all had a wonderful week! Mine was pretty decent thankfully.
It didn't really start until Wednesday since we were out of town so that might have something to do with it. HA!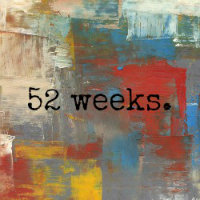 This week I went halvsies (what is that word? how do people spell that?!) on some birthday goodies for a friend's husbands surprise party. (Which doesn't sound like a huge thing but keep in mind the financial mess with the IRS/identity theft crap-read about it
here
if you're lost).
I gave my lovely blogger friend,
Lena
a $30 gift code I had to eShatki since she was talking about shopping there for some new dresses.That made me happy to send that her way!
Oh and while shopping, Maddie wanted a little $1 toy and the lady behind us was digging in her purse for $.75 to buy a paper, I handed Maddie a $5 bill and told her to pay for the ladies paper too. The lady offered to buy Maddie's toy instead but Maddie replied with, "But I have this!!!" and shook the $5 bill at her. It was funny and really cute. The little old lady thanked Maddie so many times, it was just so sweet. And so amazing to watch my daughter perform an act of kindness like that.
Oh and Thursday at the carnival, as we were leaving I saw a phone on the ground and picked it up only to almost get run over by the owner. I knocked on his window and I think he thought I was mad about him almost hitting me (I wasn't-it was packed). I asked if it was his and he was like, "OH MY GOSH!!! THANK YOU SO SO MUCH!!! And I'm sorry!!" He thanked me 3x then thanked me again as he drove past us (this time without almost hitting us). So yeah.... I saved him a big from possibly smashing his phone with his car and/or it just getting stolen.
Also, do you guys know Allison of
Okay, Allison
? Well if not, you should. She's funny and awesome.
I made the comment of liking a dress on her
etsy page
and she just sent it to me! I was so shocked at the kindness of it! So so sweet!
And then I've just been overwhelmed by the amount of people tweeting and retweeting for me to win this shoe contest (Go
vote for me
if you haven't already! Literally just click "
VOTE
")
But then I saw this and almost cried-it was just SO sweet!
Now... about this contest.
You guys, please please
go vote
real quick!
The winner gets $500 to spend on the site.
I have three kids. Two of which will be in school this fall and need shoes.
They have kids shoes.
If I win, my kids will get new shoes without me having to budget them in.
Do you have any idea how messed up our budget is right now?!
And it's just been hit after hit after hit.
I need this! But I need your help!
It ends Monday!
Please go
vote for me
!