Do you guys remember my
52 weeks of kindness
challenge?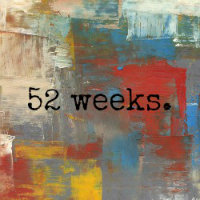 So I know a while back I got a bit discouraged and quite blogging about my good deeds after one good deed went sour
I later tweeted that I hadn't stopped, that I just stopped blogging about them.
After a bit of time I eventually forgot to try to do a good deed every week and found myself just doing them, just to do them.
I smile at strangers, I compliment girls on their boots or purses, I let my friend use my ebay & paypal account to sell a few baby items, I took a friend snacks in the hospital when she had her baby boy, I took her a few dinners, I stopped by her house with coffee and just tidied up a bit while she slept, we've stored stuff in our house for people, we've helped people pack and move, I've taken the neighbors kid with us to a school function when her mom & dad had lots of homework to catch up on, I've yet to kill Bo the dog (I really feel like this one should count almost daily) (I'd never really kill a dog, just to clarify), we hosted Thanksgiving here, we continually invited the flaky people over for things knowing that they'd flake just to be nice, I've given away Owen's old clothes to friends, I've given away random baby items or toys that the kids have outgrown, I've bought people's drinks behind me, I've left Starbucks cards for the next person that comes in, I've called my grandmother, I've tried to be a better friend, I've spread blog love and posts around just because, and so on and so forth.
My point is, it really doesn't take much at all to make someone smile or to make someone's day.
Try it.