Things sort of start to normal out again for us this week.
Fin starts his summer enrichment program today through the school where they focus on science and math. He is really excited about it.
Fin and Maddie have dentist appointments today (cleanings) and David signs back into work today and goes back to work tomorrow.
Fin's "school" is only from 9-12 so that's pretty great too! That means we still have all summer afternoons to check things off our
bucket list
.
Speaking of our summer
bucket list
, I don't think we're doing too terribly on checking things off of it!! Like umm, number 24 and number 9 just this weekend! (Six Flags and fireworks).
Saturday I took Fin and Maddie to Six Flags (blog post coming about it later this week)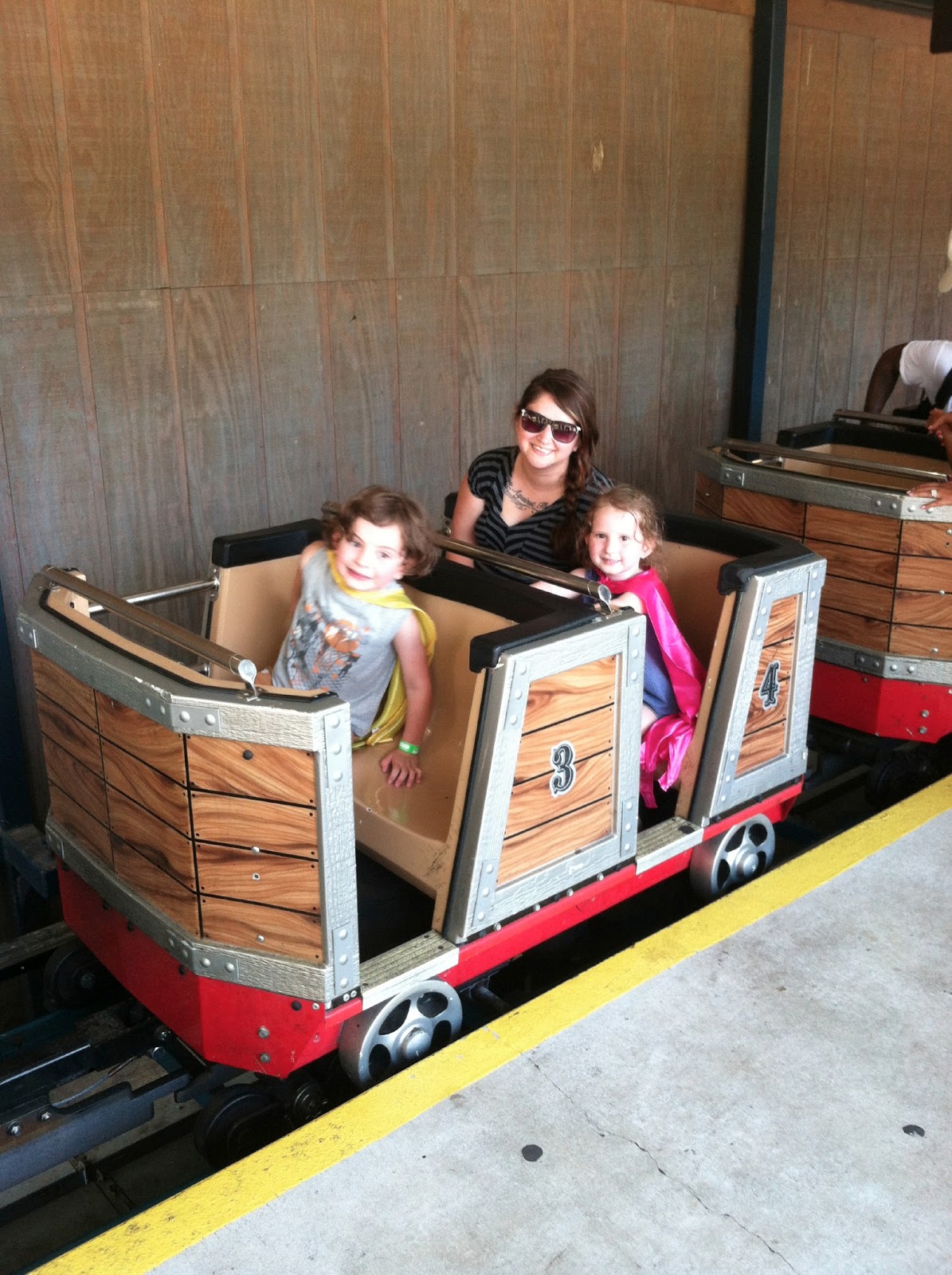 Here's a bit of a sneak peak of that! I am so thankful for my bloggy friend,
Diana
for taking this and a few others and later emailing them to me! My phone was at 40% by the time I got there thanks to mapquest and I needed to turn it off to ensure we'd be able to find our way home!
Then Saturday evening was filled with BBQ, hanging out with friends and then we headed to watch the Fireworks! We spent two hours trying to leave the very packed parking lot later, but it was worth it.
Good times were had even after a very tiring day at Six Flags!
Sunday we woke up and headed out to a birthday party!
LONGEST WEEKEND EVER!
It was all great though. So as exhausted as I was/am, it was all worth it!
In case you missed it, I shared some exciting news on
Friday
!
You only have a day left to enter to win a
Brew2Go and a Vine2Go
(color of your choice).
And you've got two days to enter
Neri's giveaway
and win an exercise ball!
Hope you all had a great weekend!! Did you?
AND before you go, head over to
bloglovin
' and click "follow" if you wanna stay up to date on My Three Bittles because today is the day that google reader is going away!