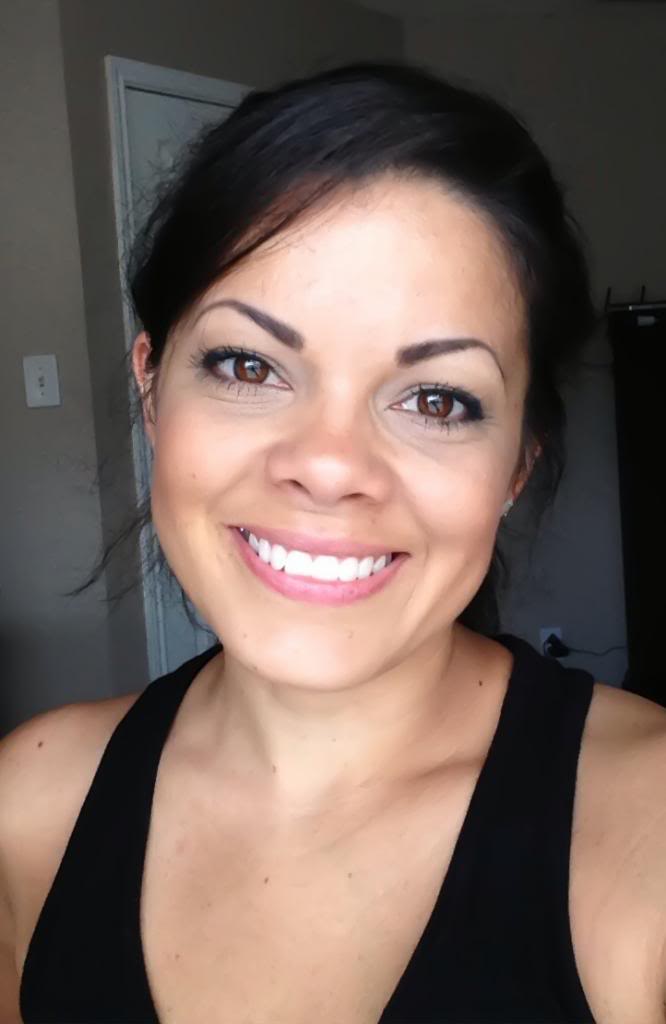 hello friends of amber on my three bittles!!
my name is neri and it rhymes with betty. i'm so excited to be here today!
i'm a:
blogger over a
sparkling with sneakers
.
military wife
homeschooling mom
aspiring therapist (the mental health kind)
runner
girly girl (the sparkling part)
and overall fitness addict (the sneakers part)
i started blogging because i used to look like this:
i learned a few things, got serious, and ended up looking like this:
oops... wrong picture. ha!
i lost quite a bit of weight but gained so much more! the more people asked about my lifestyle, the more i decided to share it. the way i see it, if i can make friends online and make a positive difference in just 1 life, i'll be happy. so far, it's going darn good!
i've even inspired my husband and children. see...



now that we're friends, i have something for you.



my "go to" and "must have" fitness item is my handy exercise ball and i'm giving a new one away today!




this is my exercise ball and not the actual giveaway prize.

i love my exercise ball! i work the heck out of my abs and before i could do a squat, i used it against the wall to help support me. i'm serious! also, if you are with child in the belly, this is an amazing tool to help the pressure on your back and hips! i'm serious, wait... i said that already huh?
all you have to do is follow the rafflecopter instructions for ways to enter. the giveaway ends july 3rd and 1 awesome person will be chosen.
thank you amber for letting me take over your blog and sharing your friends with me today!
giveaway details:
june 26 - july 3
no purchase necessary
i have not been compensated for this giveaway
a Rafflecopter giveaway