I participated in a campaign on behalf of Mom Central Consulting for Cascade. I received a product sample to facilitate my review and a promotional item as a thank you for participating.
Keeping up with dishes in our house is nearly impossible. Some days I do two loads a day! Like if I've made a big dinner the night before.
The worst part is, our dishwasher is terrible. It's the one that came with the house (perks of military life) and we can't change it. It's terrible. I've cleaned it with every known Pinterest tip out there and to no avail, it just still kind of stinks.

I've tried many different detergents -liquid, powdered (which left my dishes feeling powdery) and even some tablet things. I haven't had much luck with any of them.

Until Cascade Platinum came into my life.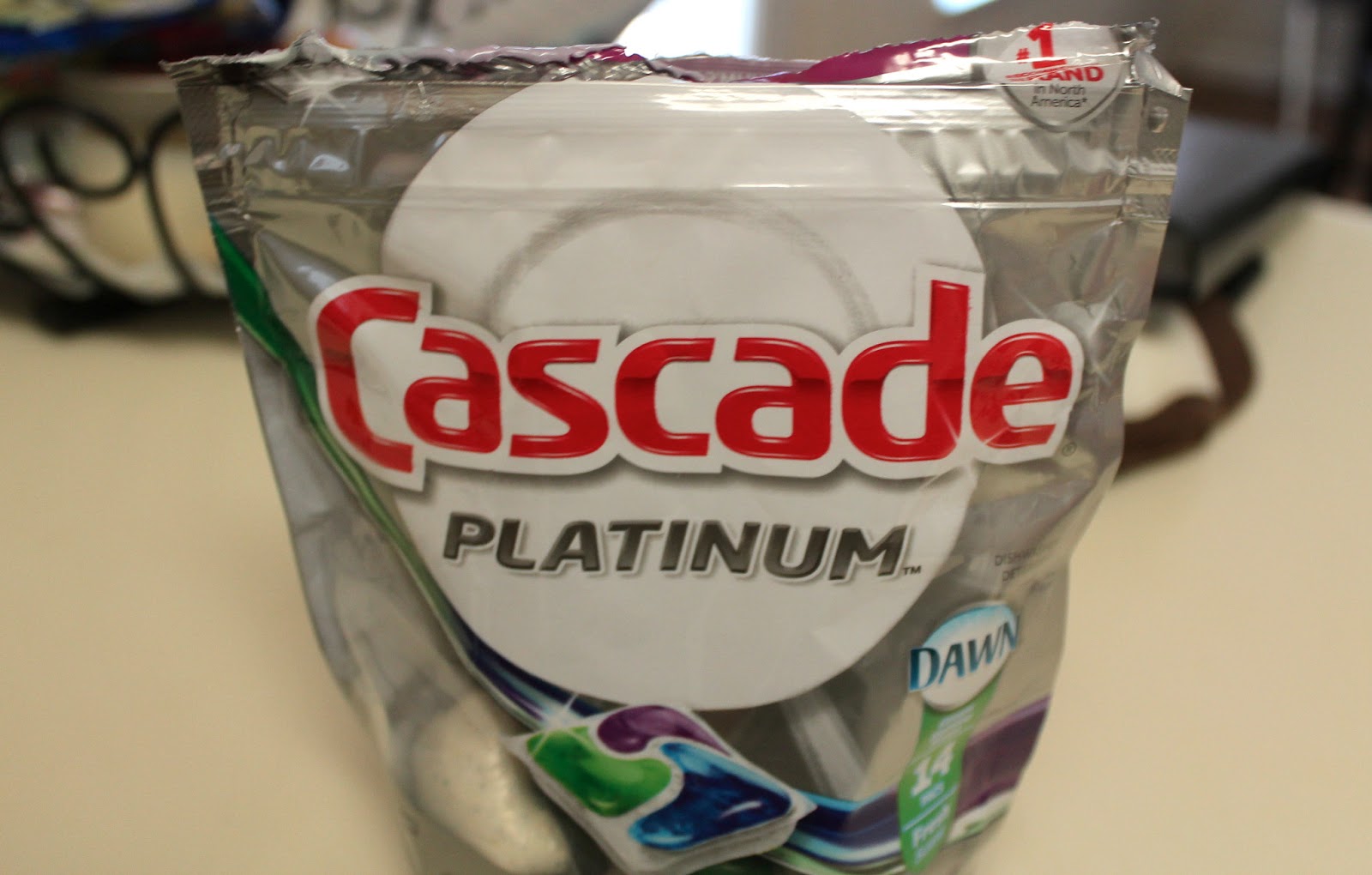 I'm not a dish rinser. I know that I should be but I just don't have the time.
I'll let stuff soak overnight if it really needs it, (Like the crockpot that I just used to make pulled pork) but otherwise, I just scrape our plates clean and pop em in the dishwasher and let it do it's thing.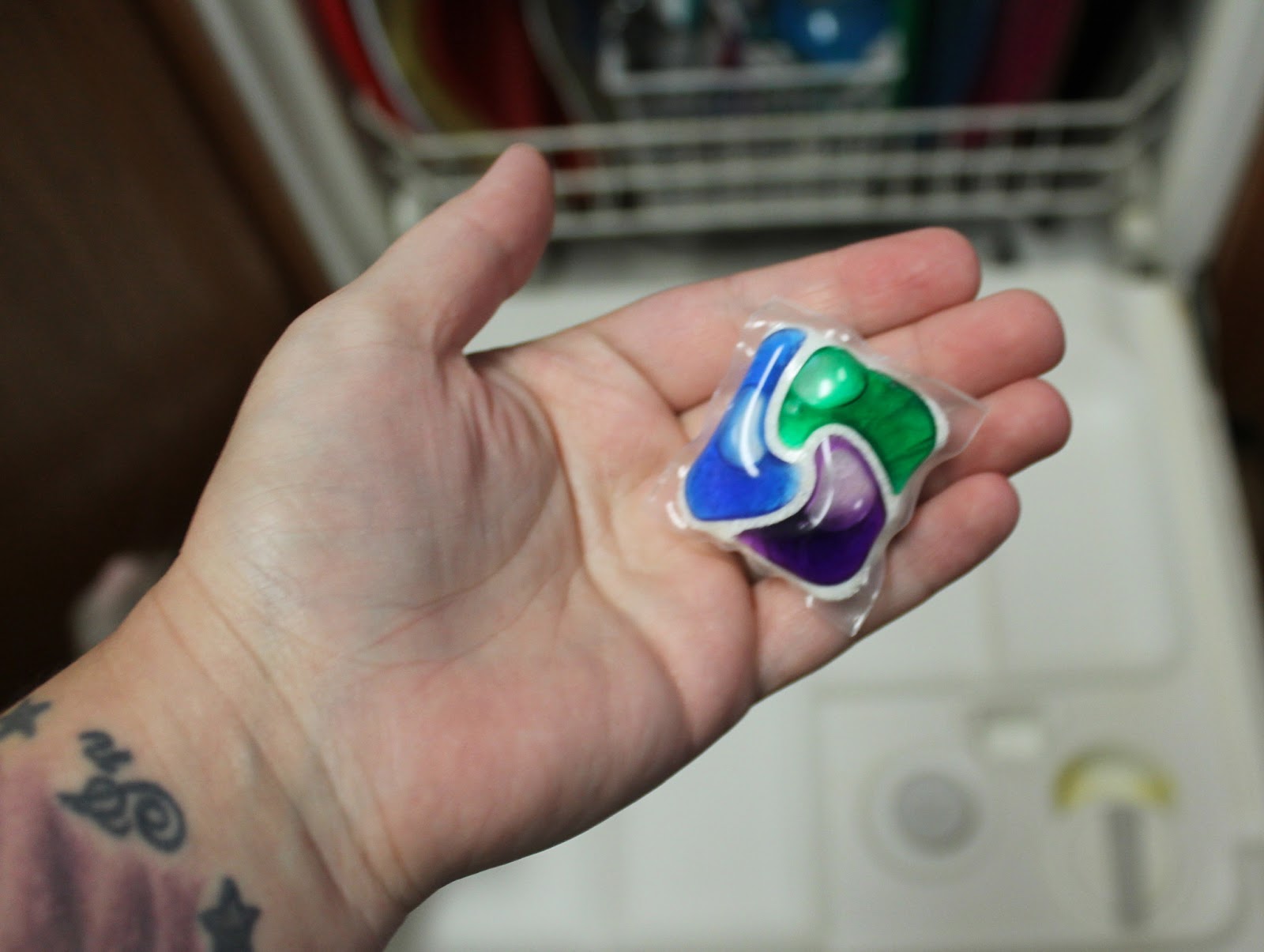 These little things have helped me out SO much! I no longer dread having to rewash each load just to make sure they're clean! These cut my cleaning time in half! Literally! They eliminate the need to pre-wash and scrub away stuck on food that's been there for 24 hours! (Remember that crockpot pulled pork, I mentioned above?! Yup! CLEAN)

Be sure to head over and like them on facebook to stay up to date on all things Cascade!

---------------------------------------------------------------------------------------------------
Now, more than ever, people eat with their eyes, and the evidence is all over sites like Facebook and Instagram. With that in mind, Top Chef judge and editor of Food+Wine magazine, Gail Simmons, has partnered with Cascade to discuss why presentation is just as important as preparation.

"The easiest recipes pop with unexpected, gourmet presentations. Drizzle bright sauces on sparkling white plates or layer desserts in crystal-clean glassware. Keep your presentation sparkling with Cascade Platinum, which keeps dishes perfect for anytime entertaining and impromptu guests."-Gail Simmons

Learn more about Cascade's partnership with Gail Simmons by viewing videos available on the Link to the Cascade Facebook page:

http://on.fb.me/10Y8RQQ

and Cascade YouTube page:

http://bit.ly/124rLfa
The Cascade "My Platinum" contest is a four-week Instagram contest encouraging fans to upload photos related to the weekly contest themes. Show off how sparkly Cascade makes all your pots, pan and plates!
Visit the contest landing page (http://tinyurl.com/PlatBlog) for information on how to enter and submit images.


Each week, two contestants will be selected to receive a brand new Whirlpool dishwasher. Additionally, one lucky grand prize winner will receive a Platinum kitchen.




I participated in a campaign on behalf of Mom Central Consulting for Cascade. I received a product sample to facilitate my review and a promotional item as a thank you for participating