College Courses That Look Good on a Resume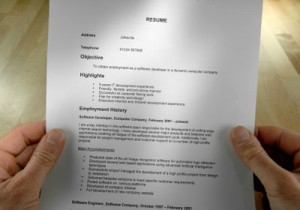 Whether you are starting your college career after high school, or furthering your education in your free time, most of us have a general goal of completing our education and looking good on paper. Because a resume is a shortened explanation of your qualifications and skills, you want your education to stand out to potential future employers and land you the job over the competition.
According to an article published in the Business section of the
Huff Post
, over half of employers want a graduate that has specific field-related skills and a broad range of knowledge to bring to their establishment. So, what types of courses should you focus on taking when returning back to school? Take a look at some of the most fondly looked upon college courses you can take:
· Liberal arts courses - Taking a liberal arts course typically shows employers that you take an interest in a certain subject, whether or not your degree is in liberal arts. These can come in the form of a language course, cinema course or even creative writing course, so long as you are exploring a wide array of skills to share with your future employer.
· English courses - The ability to write is never overrated. Employers want to know that you can convert thoughts into clearly written documents and carry a basic command of English writing.
· Science courses - Even if you don't plan on working in a science-related field, many employers look fondly upon courses that have to do with science, including medical courses. If you are studying nursing or another health related profession you can expect
courses through South University
and the like to have plenty of science involved.
· Math courses - Whether you are a math whiz or not, a basic math class can go a long way when presented on your resume or school transcript. If algebra is not your style, consider accounting or financial courses which can give you a math credit and still work those crucial number skills.
· Degree-specific courses - As expected, any future employer wants to be sure that you have a thorough understanding of the field you are entering into. For that reason it is necessary to make sure you have plenty of degree-specific courses, which shouldn't be hard for most students.
While you might not have to disclose each and every one of the courses that you take to a future employer, the skills that you learn within the classroom are invaluable in the real world. So, when determining your course schedule for an upcoming term, you want to be sure to take the requirements for your degree, but to also take solid, useful electives as well.
Keep in mind that no matter what age you are when taking your college courses, you still want to make sure your education is vast and that you bring a wide variety of knowledge to the table. Choose courses wisely and it can help to elevate your resume to the top of the applicant pile.
Image Source: http://www.forbes.com/fdc/welcome_mjx.shtml