Growing up, I had so many different ideas for what I wanted to be when I grew up.
I wanted to be a nurse, then a pediatrician, then an English teacher, the list was endless and changing daily.
Now that I'm 28 and all grown up, I have no idea what I want to do with my life.
None.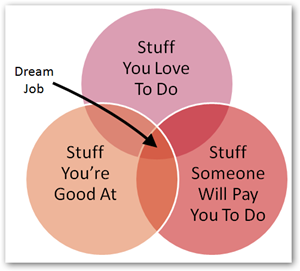 I love being a stay at home mom, I love being able to see the kids develop into their own people and personalities. I always knew that once they were all in school I'd probably get a job, but the more I think about it the more I don't just want to get a job... I want to figure out what I want to do with my life. The time gets closer and closer as the kids grow up. Owen's almost 2 now and I still have no idea what I want to do. I could go to school and take some classes while Maddie and Fin are in full day school next year, but I have no idea what I'd go for. I know I could go and get my basic classes out of the way but I want a plan. I want to know going in what I'm going in for!
Part of me wants a stable job, normal (ish) hours, normal pay, stability, especially with kids in school- I want to still be able to pick them up from school or at least be home a bit after they get home. I want to be able to still make dinner for them and spend some time with them before they go to bed. I don't want to miss recitals or concerts or ballgames. I don't want to miss out on being a mom because I'm working.
The other part of me wants hectic and crazy. Part of me wants risky and all over the place. My brain works a little better under pressure and chaoticness. Part of me wants to own my own business and put myself out there.
Is it okay that I'm 28 years old and don't have it all together?
What's your dream job?